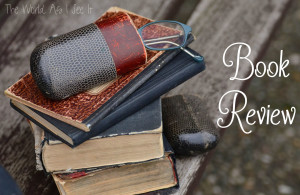 FTC: I received a free copy of this book from Serenade Books in exchange for my honest review. I received no other compensation and the opinions expressed in this review are one hundred percent true and my own.
The Bull Rider's Bride by Vickie McDonough was a sweet story. I am a huge fan of these books because they are shorter, and I was able to get through the book pretty quick. These are my favorite characters in this series that I have read, and I wish that the book would have been a regular length because I was sad when it was over. This was a super sweet Christian romance and a book that anyone could read no matter what their age. I would recommend this book to anyone who love romance novels because it is a sweet story that anyone of any age can read.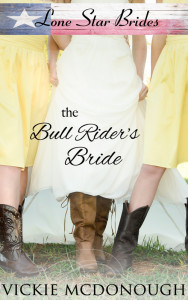 About The Book
ECPA bestselling author Vickie McDonough continues the Lone Star Brides series with this heart-warming story of lost love.
Dusty Starr is unstoppable in the rodeo arena, but when it comes to love? He was bucked off long ago. Now he has a second chance at love, but will he have what it takes to win?
Champion bull rider Dusty Starr is at the top of his game—until a bull throws him and stomps on his leg. He goes home to heal and watch after his grandma until he can rejoin the circuit. While there are no guarantees that bull riding is in his future, his past is alive and well in the form of Gramma's beautiful physical therapist—a woman he never expected to see again.
Physical therapist Lindsey Lang once loved Dusty, but then tragedy struck because of his younger brother's recklessness, and Dusty did something she never thought he'd do. He abandoned her, leaving her to mourn alone. Being assigned to Grandma Starr is hard enough, but with Dusty there, Lindsey's sure her heart won't survive.
Against all expectations, friendship renews, and Dusty dares to hope Lindsey will forgive him. She's the only girl he's ever loved and he aims to get her back. But friendship is one thing. A second chance at love? That will take more gumption than riding a rank bull—and then some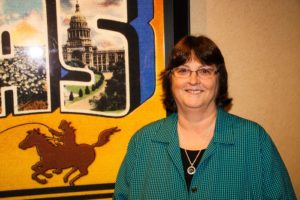 About The Author
Bestselling author, Vickie McDonough, grew up wanting to marry a rancher, but instead, she married a computer geek who is scared of horses. She now lives out her dreams in her fictional stories about ranchers, cowboys, lawmen and others living in the West during the 1800s. Vickie is the award-winning author of over 30 published books and novellas. Her books include the fun and feisty Texas Boardinghouse Brides series. End of the Trail, which was the OWFI 2013 Best Fiction Novel winner. Whispers on the Prairie was a Romantic Times Recommended Inspirational Book for July, 2013. A Pioneer Christmas Collection was on the CBA Bestseller's list for Jan. & Feb, 2014, and South Carolina Brides made the ECPA Bestseller's list in March, 2014.
Vickie is a wife of thirty-eight years, mother of four grown sons, one daughter-in-law, and grandma to a feisty eight-year-old girl. When she's not writing, Vickie enjoys reading, antiquing, watching movies, and traveling. To learn more about Vickie's books or to sign up for her newsletter, visit her website and sign-up for her newsletter:www.vickiemcdonough.com

Copyright secured by Digiprove © 2016 Margaret Margaret