FTC: I received a free copy of this book from Litfuse in exchange for my honest review. I received no other compensation and the opinions expressed in this review are one hundred percent true and my own.
When Death Draws Near by Carrie Stuart Parks was a great book. This book is another thriller/suspense book, and I enjoyed reading it right from the start. There are two other books before this book, but you don't need to read the other two to understand what is going on in this book. I know that I am going to go back and read the other two books because I enjoyed this author's style of writing. I also really liked Gwen right from the start see seems like a spunky character, and I am always a sucker for those types of female characters. At times I did find this book predictable, but that is just because I have read so many of these kinds of books I can figure out what is going on pretty early in the book. Even with that being said I still enjoyed this book. It also doesn't have any bad language or gross parts because it is written by a Christian author so you don't have to worry about what you might read in this book. If you love Christian thrillers than I know, you will love this book as much as I did.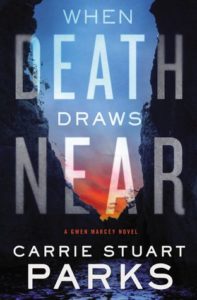 About The Book
Gwen Marcey takes death in stride. Until she's faced with her own mortality.
Forensic artist Gwen Marcey is between jobs when she accepts temporary work in Pikeville, Kentucky—a small town facing big-city crime. But before Gwen can finish her first drawing of the serial rapist who is on the loose, the latest witness vanishes. Just like all the others.
Gwen suspects a connection between the rapist and the "accidental" deaths that are happening around town, but the local sheriff has little interest in her theories. When her digitally-obsessed teenage daughter joins her, Gwen turns her attention to a second assignment: going undercover in a serpent-handling church. She could get a handsome reward for uncovering illegal activity—a reward she desperately needs, as it seems her breast cancer has returned. But snakes aren't the only ones ready to kill. Can Gwen uncover the truth—and convince anyone to believe her—before she becomes a victim herself?
In a thrilling race against time, When Death Draws Near plunges us into cold-case murders, shady politics, and a den of venomous suspects.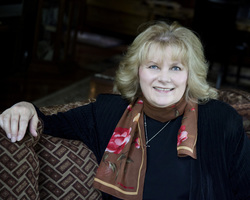 Carrie Stuart Parks is an award-winning fine artist and internationally known forensic artist. Along with her husband, Rick, she travels across the US and Canada teaching courses in forensic art to law enforcement as well as civilian participants. She has won numerous awards for career excellence. Carrie is a popular platform speaker, presenting a variety of topics from crime to creativity.
Animals have always been a large part of her life. Her parents, Ned and Evelyn Stuart, started Skeel Kennel Great Pyrenees in 1960. Carrie inherited the kennel and continues with her beloved dogs as both an AKC judge and former president of the Great Pyrenees Club of America. She lives on the same ranch she grew up on in Northern Idaho.

Copyright secured by Digiprove © 2016 Margaret Margaret