FTC: I received a free copy of this book from Litfuse in exchange for my honest review. I received no other compensation and the opinions expressed in this review are one hundred percent true and my own.
Like A River From Its Course by Kelli Stuart was heartbreaking and yet beautiful all at the same time.   I love books like this one because they teach you things, and you get a glimpse into what people went through and experienced during World War II. This book broke my heart and yet I didn't want to stop reading it because I had to know what happened to everyone. I did have to read this book in smaller amounts because it got overwhelming because of everything that was going on. I love this period that I had a hard time imagining how hard and scary things must have been for them. This is the first book I have read by this author and I liked it. I love books about World War II and most of the times all the books blend but this, book will always stick out because it showed more of a reality of what World War II was like. If you love historical fiction books than I know you will love this book just as much as I do.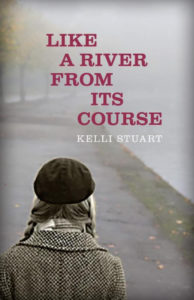 About The Book
Like a River from Its Course (Kregel, June 2016)
An epic novel exposing the ugliness of war and the beauty of hope.
The city of Kiev was bombed in Hitler's blitzkrieg across the Soviet Union, but the constant siege was only the beginning for her citizens. In this sweeping historical saga, Kelli Stuart takes the reader on a captivating journey into the little-known history of Ukraine's tragedies through the eyes of four compelling characters who experience the same story from different perspectives.
Maria Ivanovna is only fourteen when the bombing begins and not much older when she is forced into work at a German labor camp. She must fight to survive and to make her way back to her beloved Ukraine.
Ivan Kyrilovich is falsely mistaken for a Jew and lined up with 34,000 other men, women, and children who are to be shot at the edge of Babi Yar, the "killing ditch." He survives, but not without devastating consequences.
Luda is sixteen when German soldiers rape her. Now pregnant with the child of the enemy, she is abandoned by her father, alone, and in pain. She must learn to trust family and friends again and find her own strength in order to discover the redemption that awaits.
Frederick Hermann is sure in his knowledge that the Führer's plans for domination
are right and just. He is driven to succeed by a desire to please a demanding father and by his own blind faith in the ideals of Nazism.
Based on true stories gathered from fifteen years of research and interviews with Ukrainian World War II survivors, Like a River from Its Course is a story of love, war, heartache, forgiveness, and redemption.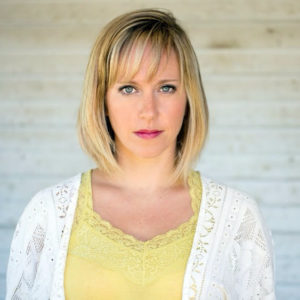 About The Author
Kelli Stuart is the coauthor of Dare 2B Wise and has written for several brands including Disney, American Girl, and Short Fiction Break. She has served as editor-in-chief for the St. Louis Bloggers Guild and as a board member for the St. Louis Women in Media. In addition to her writing, Kelli has spent twenty years studying Ukranian culture. Kelli lives in Florida.

Copyright secured by Digiprove © 2016 Margaret Margaret