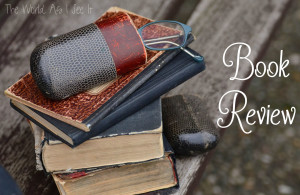 FTC: I received a free copy of this book from Litfuse in exchange for my honest review. I received no other compensation and the opinions expressed in this review are one hundred percent true and my own.
The Ringmasters Wife by Kristy Cambron was a fun book. I like that this book took place in two different locations up until the characters meet, and then you get to follow them both. I enjoyed this book because I fell in love with the characters right from the start. At times I did get bored, and when that did happen, I just book the down and came back to it later. I liked all the characters in this book and the premise of this book. If you aren't a huge fan of historical novels than I don't know that you would like this one but I did enjoy it. I am not a huge fan of the circus, so I didn't like the book because of that but it was well written, and I am going to check out other books by this author in the future.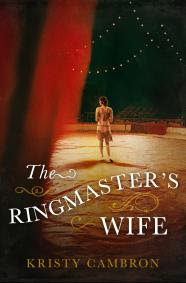 About The Book
An ounce of courage. A split-second leap of faith. Together, they propel two young women to chase a new life—one that's reimagined from what they might have become.
In turn-of-the-century America, a young girl dreams of a world that stretches beyond the confines of a quiet life on the family farm. With little more than her wit and a cigar box of treasures to call her own, Mable steps away from all she knows, seeking the limitless marvels of the Chicago World's Fair. There, a chance encounter triggers her destiny—a life with a famed showman by the name of John Ringling.
A quarter of a century later, Lady Rosamund Easling of Yorkshire, England, boards a ship to America as a last adventure before her life is planned out for her. There, the twenties are roaring, and the rich and famous gather at opulent, Gatsby-esque parties in the grandest ballrooms the country has to offer. The Jazz Age has arrived, and with it, the golden era of the American circus, whose queen is none other than the enigmatic Mable Ringling.
When Rosamund's path crosses with Mable's and the Ringlings' glittering world, she makes the life-altering decision to leave behind a comfortable future of estates and propriety, instead choosing the nomadic life of a trick rider in the Ringling Brothers' circus.
A novel that is at once captivating, deeply poignant, and swirling with exquisite historical details of a bygone world, The Ringmaster's Wife will escort readers into the center ring, with its bright lights, exotic animals, and a dazzling performance that can only be described as the greatest show on earth!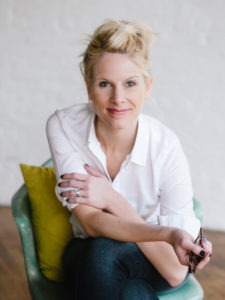 About The Author
Kristy Cambron fancies life as a vintage-inspired storyteller. Her second novel, A Sparrow in Terezin, was named Library Journal Reviews' "Pick of the Month (Christian Fiction)" for February 2015.
Cambron is an art/design manager at TheGROVEstory.com storytelling ministry. She holds a degree in art history from Indiana University and has nearly 15 years of experience in instructional design and communications for a Fortune-100 company. She lives in Indiana with her husband and three football-loving sons, where she can probably be bribed with a coconut mocha latte and a good Christian fiction read.

Copyright secured by Digiprove © 2016 Margaret Margaret