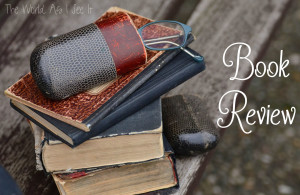 FTC: I received a free copy of this book from Serenade Book's in exchange for my honest review. I received no other compensation and the opinions expressed in this review are one hundred percent true and my own.
Rhinestone Cowgirl by Denice Christensen wasn't my favorite book, but it is a sweet story. It seems like I have read a ton of books like this one lately and I just wasn't the biggest fan of this one. I did enjoy the authors writing, and I would love to check out more books by her in the future. I found that this book was predictable, and I wasn't the biggest fan of the characters in this book either. If you love Christian romance novels then I think you would enjoy this book but it just wasn't the right choice for me.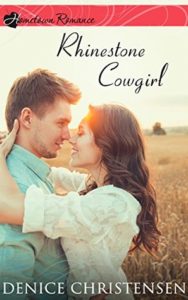 About The Book
What could make a city girl fall for a country boy? Debut author Denice Stewart invites you to find out!
After her big-city relationship goes sour, Tory Thompson is looking for a new career, a new location, and a fresh start. The last place she expected to land–or find love–was back in tiny Wheaton, Oklahoma. Without the windfall her grandmother left her, Tory would have nowhere to go when her life in the big city goes wrong. But the will stipulates that Tory has to work with her childhood crush, Dane. And that's a disaster waiting to happen…
Dane Eckland has a new landlord for his leased farmland—but Tory's not what he was expecting. He's already had his heart broken by one Thompson woman. All he wants is to keep his head down and work the land. But working with Tory stirs up emotions he'd thought long buried, and he can't resist the city girl's brand of charm.
Then Tory's past comes calling, and she has a new goal: prove she's a small-town girl, after all.

"I write because I must – the characters in my head simply will not be quiet until I have let them have their say on the page.
I was an avid reader as a child, and throughout high school. I would constantly remind my parents when they would find me awake at one a.m. that I could have been doing far worse things in the middle of the night than reading. This did not save me from being forced to put the books down and go to bed.
And if I am fortunate enough to tell a story that keeps someone awake at night because they must finish the book, then I will be thrilled."
Denice Christensen is an Oklahoma native, and lives in the small town where she grew up. As a single mom with three kids, she feels like her life is a comedy most of the time, so writing romantic comedy makes sense to her. In between being a small business owner, a writer, and a mom, occasionally she finds time to sleep. Rhinestone Cowgirl is her debut novel.

Copyright secured by Digiprove © 2016 Margaret Margaret