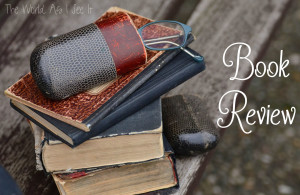 FTC: I received a free copy of this book from Serenade Book's in exchange for my honest review. I received no other compensation and the opinions expressed in this review are one hundred percent true and my own.
The Boy Next Door: Inspirational Romance Anthology (Hometown Romance) was a great collection of books. I am going to talk a little bit about each book, so you know what I think about each one. The one thing I loved about this book is that there are several stories so if one didn't work for me I could just go on to the next story.
The Chef Next Door by Lenora Worth
I enjoyed the characters in this story. They all seemed super relatable and like they could exist in the real world. This story was predictable to me and usually when it comes to stories like that I don't end up liking the book, but I did enjoy this story.
Reclaiming Brynn by Susan Crawford
I would have to say that this one was one of my favorites because I felt like I could relate the most to the characters. I felt like this because my biological parents were/are still drug addicts so I understand what Brynn went through. I enjoyed Garrett as well. This was a well rounded story that I can see most people enjoying.
Special Delivery: A Seaside Romance by Gayle Roper
This was an okay story just not my favorite of the bunch. I don't have much to say about it because I didn't enjoy the story as much as I did the others. It was well written but just not the story for me.
Autumn Skye by Kathleen Y'Barbo
I liked Autumn and this story. I didn't find it to be the most original, but I still enjoyed it. I enjoyed the author's style of writing, and I was a huge fan of Bonnie Sue right from the start. I am always a huge sucker for characters like her because they remind me of some of the people I took care of when I worked in a nursing home.
O Little Town of Bethany by Rene Gutteridge & Cheryl McKay
I couldn't get into this story, and I am not sure why. For some reason, this book was super hard for me to get into and to finish. It is ones like this one that make me glad that they are shorter than some books. I know that this book will be right for some people, but it is just one of those that didn't work for me.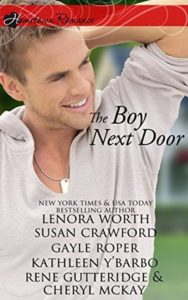 About The Book
A collection of five contemporary romance novellas for one low price–check out these new titles from some of your favorite inspirational romance authors:
These five women aren't looking for love, but they might find it closer than they think…maybe even right next door.
The Chef Next Door by Lenora Worth
The whole world saw Alice get fired on network TV. Now she has to go home and face her high school crush, the boy next door. Brice wants Alice in his life, no matter what it takes. But she's been burned once…will she take a chance on him?
Reclaiming Brynn by Susan Crawford
Medical resident Brynn Harper will do anything to help an at-risk teenaged patient—even go toe to toe with the one man she'd rather forget. Her former best friend Garrett has changed his life, but how can Brynn ever trust the man who once abandoned her?
Special Delivery: A Seaside Romance by Gayle Roper
When Kelli accepts a package delivered to the wrong address, she gets a lot more than misdirected mail. She gets a mystery that brings the unexpected into her life in the form of the boy next door—and a threat they'll only survive together.
Autumn Skye by Kathleen Y'Barbo
Autumn is good at one thing: cutting ties. But the boy next door has her thinking the impossible. Maybe for the first time ever…she should stay. If only Nate wasn't hiding secrets of his own…
O Little Town of Bethany by Rene Gutteridge & Cheryl McKay
Holly's high society life leaves her empty, so she flees everything she knows and relocates to the one place she never forgot: the small town of Bethany, Georgia. Bethany is as quirky as its residents…and just what she needs. Especially as she begins to fall for the boy next door…

Copyright secured by Digiprove © 2016 Margaret Margaret