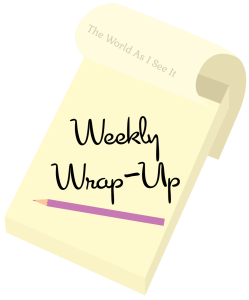 Another week has gone by and that means we are one week closer to Christmas.  Like I have been saying a lot lately I am not sure where this year has gone.  It amazes me how much faster times goes when you are an adult then it goes when you are  growing up.  I wish there was some way to make time go slower as an adult.  Anyway let's get onto the posts from this past week.
Miracle Drug by Dr. Richard Mabry
Isaac Bashevis Singer-Quote Of The Week
The Boys Of The Dixie Pig by Stacy Childs
Waking Up To Love by Katie O'Boyle
Welcome To Hickville High by Mary Karlik
Those are all of the posts from the past week.  Next week I have mostly book reviews coming up so if you are looking for something to read make sure you check back then.  I also have a post I am hoping to have up tomorrow morning about a new Multiple Sclerosis charity that was brought to my attention and I figured that it would be something that might help someone so I should have that up tomorrow at some point.

Copyright secured by Digiprove © 2015 Margaret Margaret