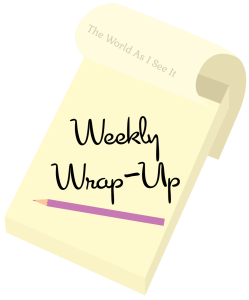 I have felt like I was behind all week and because of that fact I am so glad that it is Friday and I have a few days off to try to get things "caught up".  I mean with blogging you can never really be ahead of the game because there is always something that needs to be done but I try to stay a week ahead with my posts and because I was off of work the end of last week I didn't get and of this week's posts done or even started to so I have written them all at the last-minute and that is never a fun thing.
Francis of Assisi-Quote Of The Week
Love's a Stage by Rene Gutteridge & Cheryl McKay
Those are all the posts from the past couple of weeks if you have missed any of them.  I hope you have had a great couple of weeks and I will see you back here next week!

Copyright secured by Digiprove © 2015 Margaret Margaret