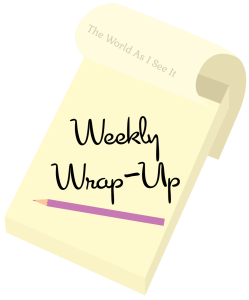 I can't believe another week is over.  It seems like it was just January and we are almost back to winter.  Not to mention that college football is here.  One of my teams played last night and the other one plays tomorrow afternoon so that always makes for a great weekend.
Ingrid Bergman-Quote Of The Week
When Girlfriends Find Love by Savannah Page
Never Said by Carol Lynch Williams
Purified by Elizabeth S. Sullivan
Those are all the post from this week and next week's is looking like it will be pretty much the same thing just different  books.  I hope you all have had a great week and I hope to see you back here next week!

Copyright secured by Digiprove © 2015 Margaret Margaret