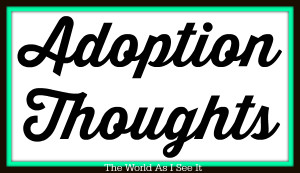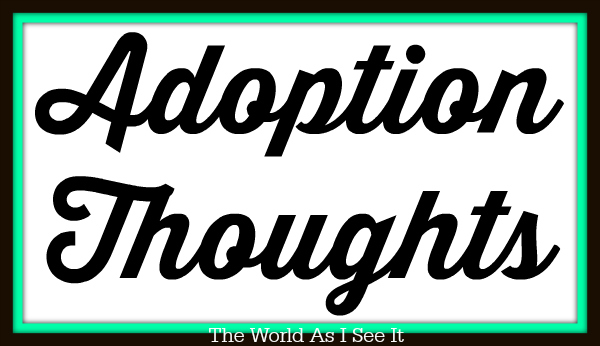 I haven't had posted an adoption thoughts post in awhile and recently I had something come up that has to do with my birth daughter and genetics.  I know that there isn't anything I do about the situation now but it still makes me feel bad and like I should have done something different when I was pregnant so that something like this wouldn't happen but that being said I know that there was nothing I could have ever done to stop this from happening.
I was informed a few months ago the my daughter has Alopecia Areata which is an autoimmune disease like Multiple Sclerosis but her immune system is attacking her hair follicles so she has no hair.  She will be ten this year and I can't even imagine what it has to feel like having no hair and being a kid today.  I have spent tons of time wishing I could trade places with her because people don't have to know that you have MS but when you have no hair everyone can see that.
The reason I feel guilty is because there are strong indicators that autoimmune diseases are hereditary so because I have one she has one and that is hard for me to accept.  I know that there is nothing I could have done to stop this from happening but it is still hard for me to know that because of me she developed this condition.
I know in time this will get easier to deal with and I won't feel guilty but for now that is how I feel.  It has also cemented in my mind that I won't be having kids because I don't want to risk something like this happening to them.  I have another adoption thoughts post coming up because I am so sick of people judging those of us who place our children for adoption.  Just because you are looking at our situation thinking we could raise our kids doesn't mean we should.  Anyway I will leave rest of that rant for another post in the near future.
What are you thoughts on this subject?

Copyright secured by Digiprove © 2015 Margaret Margaret