This review is a little different I was sent two books in the Postcards from Misty Harbor Inn Series by Evangeline Kelley to review so there will be two review in this post. I really did enjoy both of these books and I am sure you will enjoy them as well!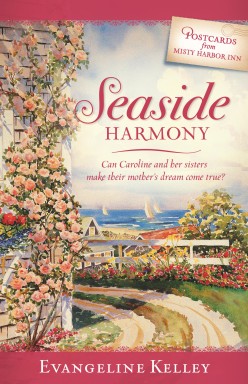 Seaside Harmony Review
I really enjoyed this book and can't wait to read the third book in the series. In this book they mainly focus on Caroline and her getting her sisters on board with buying the Misty Harbor Inn that their mother took them to when they were children. It was also their mothers dream to one day own it and run a bed and breakfast there with her daughters. The author does a great job of making you feel as though you are there with the characters and you also can understand where each of the sisters is coming from. I wasn't a huge fan of the ending of this book but there are still 2 other books so it can still get better and I am sure it does.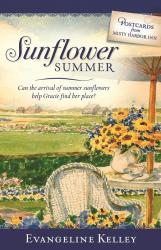 Sunflower Summer Review
This book mainly follows Gracie around when she comes back in the summer in time to open up the Inn for the summer with her sisters. I saw so much of myself in Gracie and I feel I could relate to her the most. I feel like I am repeating myself from the review of the first book so I am just going to say that I loved this book and I really can't wait for the 3rd book to come out in August so that I can read it as well!
About The Books
Seaside Harmony
Three sisters, a charming inn, hints of mystery and romance, and a gorgeous seaside setting. Summer reading at its finest!
When Caroline Marris joins her sisters, Gracie Gold and Sam Carter for a Nantucket Island getaway, she has no idea how it will change her life. The sisters stumble upon Misty Harbor Inn, the place their late mother loved so much, and Caroline talks her sisters into buying the beautiful but dilapidated inn. But can free-spirited Caroline stay focused enough to make opening the inn a reality? Hand-drawn old postcards draw the sisters into the mystery of Hannah Montague, the young widow of the original owner. Can the sisters uncover the fate of this woman who disappeared in 1880? As Caroline and her sisters work together to make their mom's dream a reality, they bond in ways they never expected.
Sunflower Summer
Misty Harbor Inn officially opens, and Gracie Gold, the middle Marris sister, wrestles with an overwhelming decision. As the sisters learn the day-to-day workings of running an inn, Gracie counsels its first guests, newlyweds whose honeymoon seems to be ending before it begins. Meanwhile, Sam's discovery of a clue in a secret room sheds unflattering light on Hannah Montague, who vanished from the house more than one hundred years ago. And as Gracie and Caroline welcome guests to the inn, they are delighted to see how God uses it — and them — to deepen relationships and transform lives.
Evangeline Kelley is the pen name for the writing team of Patti Berg, Pam Andrews & Barbara Hanson, and Camy Tang, the four authors who collaborated to create Postcards from Misty Harbor Inn. Each of them has published novels individually, but this is their first series together.
Find out more about Evangeline at http://amzn.to/10d3FZM.

Copyright secured by Digiprove © 2013 Margaret Margaret