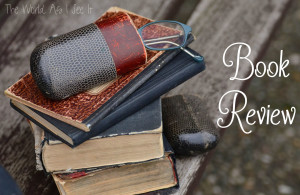 FTC: I received a free copy of this book from the author in exchange for my honest review. I received no other compensation and the opinions expressed in this review are mine.
False Prophet by Richard Davis was another book that I knew I would like just because of the type of book it was. Right from the first chapter of this book I was hooked and I didn't want to put the book down until I had finished it. There are so many things that I enjoyed about this book that I am not sure what to say. I loved how the author was able to make me truly believe what was happening in the book. I love when I read books, and I am left feeling like what occurred in the book could happen in the world. I liked all the characters in the book as well because like I just said I could see them living in the world. I love this authors style of writing and how he was able to me understand why the characters did the things that they did. He made me feel as if I was there with the characters and I love when authors can make the book come alive while I am reading it.  This book kept me wondering what was going to happen next which I always love because I tend to figure out what is going to happen so I love when I can't figure out what is going happen.  This is the first I have heard of this author, and I can't wait to check out more books by him in the future. If you love mystery/thrillers than I know, you will love this book.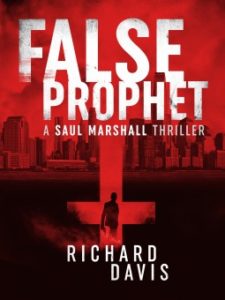 About The Book
A psychotic terrorist has his son. He will do anything to save him
When a rogue cult turns deadly, the FBI call on former conman Agent Saul Marshall. FALSE PROPHET introduces a gripping new series from thriller writer Richard Davis
Marshall is soon drawn into a cat and mouse chase with the leader of the cult, Ivan Drexler. As the scale of Drexler's terrorist ambition becomes ever clearer, news arrives that he has taken Marshall's son hostage. Removed from the line of duty, he must work alone, off-grid.
As the attacks intensify, Saul will stop at nothing to defeat Drexler.
But the FBI are questioning Saul's own part in the carnage. He must work fast to save both his country and his life. Can Saul stop the carnage before it's too late? And can he save his son?
As wave after wave of attacks break, the clock is ticking for Saul.
Fast-paced, relentless and brutally exciting, FALSE PROPHET marks the entrance of a major new thriller talent. For readers of Lee Child, David Baldacci and Michael Connolly, it will leave your heart pounding.

About The Author
Richard Davis was born in 1990, and grew up in north London. In 2011 he graduated from UCL and Cambridge University. His fascination with America stems from a series of childhood holidays there, which saw him tour both the east and west coasts. After returning to the States a number of times since, and, developing an intense interest in American-style thrillers, he made the decision to write one himself.

Copyright secured by Digiprove © 2016 Margaret Margaret