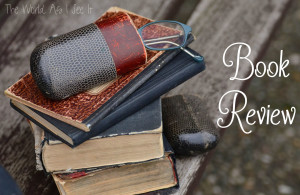 FTC: I received a free copy of this book from Blogging For Books in exchange for my honest review. I received no other compensation and the opinions expressed in this review are one hundred percent true and my own.
Freedom's Child by Jax Miller was an excellent book. This is the typical kind of book that I usually will choose to read because they are the books I tend to like. I do want to say that the language in this book might offend people, but I didn't mind it. At times, I thought that it was an interesting choice of words, but it was nothing that would have made me want to stop reading the book. I almost figured that it would have some language in it based on the cover of the book and the description of the book. I wasn't the biggest fan of this book, but that did make me want to stop reading it, and I had no problem finishing the book like I have with other books in the past. If you don't get easily, offend by language, and you love thriller type books than I would suggest you pick up this book and see what you think. If you have read this book what, did you think of it?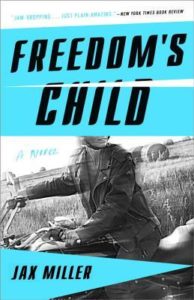 About The Book
Freedom Oliver has plenty of secrets.  She lives in a small Oregon town and keeps mostly to herself.  Her few friends and neighbors know she works at the local biker bar; they know she gets arrested for public drunkenness almost every night; they know she's brash, funny, and fearless.
What they don't know is that Freedom Oliver is a fake name.  They don't know that she was arrested for killing her husband, a cop, twenty years ago.  They don't know she put her two kids up for adoption.  They don't know that she's now in witness protection, regretting ever making a deal with the Feds, and missing her children with a heartache so strong it makes her ill.
Then, she learns that her daughter has gone missing, possibly kidnapped.  Determined to find out what happened, Freedom slips free of her handlers, gets on a motorcycle, and heads for Kentucky, where her daughter was raised.  As she ventures out on her own, no longer protected by the government, her troubled past comes roaring back at her: her husband's vengeful, sadistic family; her brief, terrifying stint in prison; and the family she chose to adopt her kids who are keeping dangerous secrets.
Written with a ferocious wit and a breakneck pace, Freedom's Child is a thrilling, emotional portrait of a woman who risks everything to make amends for a past that haunts her still.
From the Hardcover edition.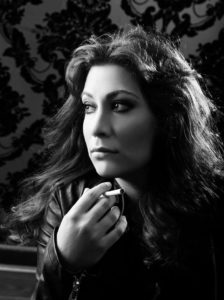 About The Author
Jax Miller was born and raised in New York and currently lives in Ireland.

Copyright secured by Digiprove © 2016 Margaret Margaret