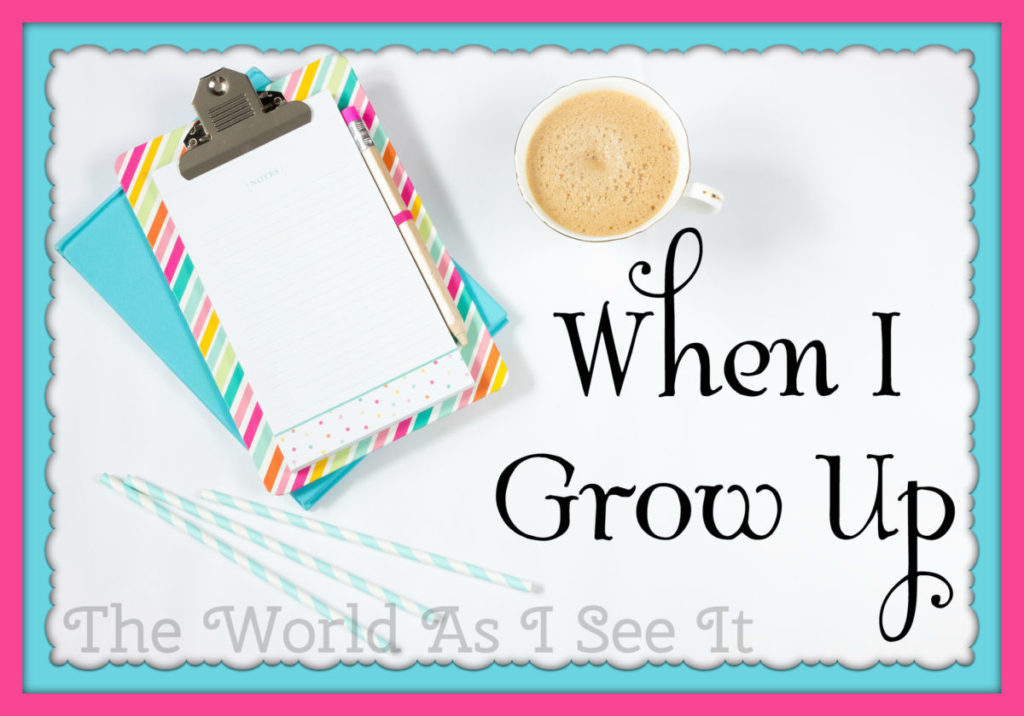 This week for the writer's workshop I am going to write about what I wanted to be when I grew up. I didn't change what I wanted to do when I grew up much because I almost always knew what I want to do.
The very first thing that I wanted to do when I was in elementary school was to be a teacher. It seemed like something that I would enjoy. The older that I got though I knew there was no way that I would enjoy that job because having to deal with kids all day would drive me crazy.
The next thing I wanted to do was to be a veterinarian. I have always loved animals, and I thought it would be fun to work with them every day. I had a cousin that started going to school for this, and once she got to the surgery part of her training, she realized that she couldn't do that. When I was thinking about it, I realized that I don't think I could do that, and I also knew I would have a hard time putting the animals to sleep, so I knew I needed to figure something else out.
Once I was in high school, I knew that I wanted to be a nurse. After I had figured that out, I didn't change my mind again. I grew up around quite a few people who were in the medical industry and knew that it was the job for me. When I was a senior I was in a health occupations class, and we had a Life Flight nurse come and speak with us, and I knew from the moment on that I want to work on Life Flight and work in an emergency room.
I started going to college for nursing, but I never finished. I was working in a nursing home where I hurt my back and because of that, I knew it was time to find something else to do because I knew I wouldn't be happy being a nurse.
Once I was in the medical field, I knew that a big part of nurse's jobs is paperwork, and that was one thing that never interested me. I realized that I didn't want to be so far removed from patient care as nurses tend to be.
Once I hurt my back, I decided that I was going to get a job doing something entirely different, and I am now doing something I didn't ever think I would enjoy, but it pays the bills so I will just keep working.
Those are the things I wanted to do when I was growing up.
What did you always want to be when you were younger?

Copyright secured by Digiprove © 2016 Margaret Margaret