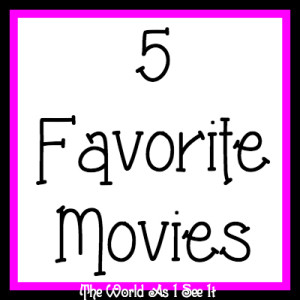 I have finally slowed down with book reviews so I can now get back to posting about things other than only reviews.  I do love posting reviews on books but it does get old quickly.  Anyway today I am going to talk about my top 5 favorite movies.  This was hard for me to decided because I love so many movies but I did manage to get the list down to just 5.
 Apollo 13-I have loved this movie since the first time that I saw it and I honestly don't think that I will ever not watch this movie.  I am pretty sure that I could quote every line in this movie because I have watched it that many times.
Liar Liar-I still find myself quoting this movie all the time and it is one movie that I know will always have a place in my movie collection.
Heritage by Celtic Thunder-I just randomly picked one of the Celtic Thunder DVD's that I have and this one was the one.  I love all of their DVD's and I hope that one day I will be able to see them live because I love their music & their DVD's of the shows.
Short Circuit-This is a classic movie in my opinion and one that I am so glad I was able to find on DVD awhile back because it always makes me smile and it such a great movie for all ages to watch.
Harry Potter & The Goblet of Fire-This Harry Potter movie was my favorite book and I also loved the movie. I like all of the Harry Potter movies & books but this one stands out among all of them for me.
Those are my top 5 movies.  There are hundreds more that I love as well but I wanted to just stick to the top 5 ones that I would chose to watch over and over again.
What movies do you love or do you want to recommend me to check out?

Copyright secured by Digiprove © 2014 Margaret Margaret