FTC: I received a free copy of this book from Litfuse in exchange for my honest review. I received no other compensation and the opinions expressed in this review are one hundred percent true and my own.
The Melody of the Soul by Liz Tolsma was a book that I love right from the start.  I knew going into this book that I was probably going to like it and I am so glad that I did.  I am a huge fan of any books that take place during WWII, so I always get worried that I will find a book that I don't like.  I love that the characters in this book aren't Americans because it gives you a different view of the horrible things that happened during WWII.  I am so glad that there are more books in this series because I fell in love with all of the characters in this book and the setting of the book.  I have read few other books by this author, and I think I loved them just as much as I did this book.  If you are a lover of books that take place during WWII than I would pick up a copy of this book because  I am sure you will love it like I do.
What is your favorite genre of book to read?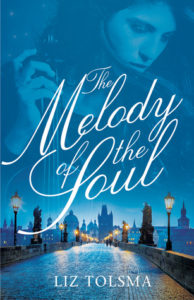 About The Book
By 1943, Anna Zadok, a Jewish Christian living in Prague, has lost everything, including her career as a concert violinist and almost her entire family. The only person she has left is her beloved grandmother, and she's determined to keep her safe. But protecting Grandmother won't be easy–not with a Nazi officer billeted below them.
Anna must keep a low profile. There's one thing she refuses to give up, though. Despite instruments being declared illegal, Anna defiantly continues to practice her violin. She has to believe that the war will end someday and her career will be waiting. Fortunately for Anna, the officer, Horst Engel, enjoys her soothing music. It distracts him from his dissatisfaction with Nazi ideology and reminds him that beauty still exists in an increasingly ugly world.
When his neighbors face deportation, Horst is moved to risk everything to hide them. Anna finds herself falling in love with the handsome officer and his brave heart. But what he reveals to her might break her trust and stop the music forever. . . .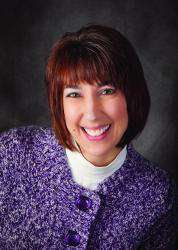 About The Author
New York Times best-selling author Liz Tolsma is the author of Daisies are Forever, Snow on the Tulips, and the contributing author of A Log Cabin Christmas. When not busy putting words to paper, Liz enjoys reading, walking, working in her large perennial garden, kayaking, and camping. She lives in Wisconsin with her husband and children, all adopted internationally.
Connect with Liz: website, Facebook, Twitter

Copyright secured by Digiprove © 2018 Margaret Margaret