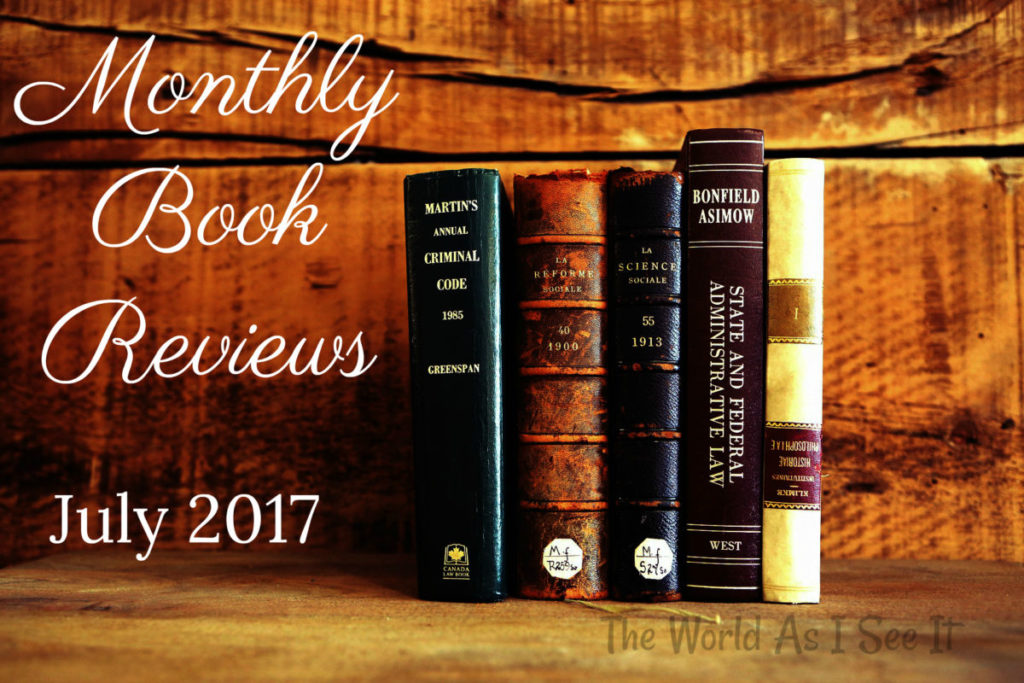 I am so glad that June is over and we are finally halfway done with this year.  I had never understood when people said that they can't wait for a year to end because it had been such a rough year.  I now know what they mean because I am so over this year and if I get sick one more time this year I am going to lose it.  Anyway, that is enough complaining let's get into the reviews that I have coming up this month.
July 12th-My Daughters Legacy by Mindy Starns Clark & Leslie Gould
July 13th– Of The Grid by Randy Denmon
July 19th-The Devils Cold Dish by Eleanor Kuhns
July 20th-Healing Love by Jennifer Slattery
July 24th-A Letter From Lancaster County by Kate Lloyd
July 25th-Here and Gone by Haylen Beck
July 27th-Boardwalk Summer by Kimberly Fisk
Those are all of the book reviews that I have for July.  As always if I find a book that I want to read I may add it to this list.  I hope everyone has a great weekend and I will see you all back next week.

Copyright secured by Digiprove © 2017 Margaret Margaret