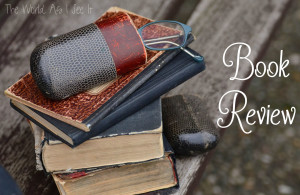 FTC: I received a free copy of this book from BookLook in exchange for my honest review. I received no other compensation and the opinions expressed in this review are one hundred percent true and my own.
Just A Kiss by Denise Hunter was a sweet story. This is the third book in the series and the first one I have read in this series.   With that being said you don't have to read the other books in the series to understand what is going on in this book. I have always been a huge fan of Denise's books because I love her style of writing and I feel like I can relate to her characters the most. She does such a great job writing contemporary romance, and I am going to go back and read the other books in this series because I enjoyed these characters. I also loved that this book had things going on in it that are happening in our country right now. I was a huge fan of Riley throughout the entire book, and I was sad when it was over because I enjoyed him and saw how things changed for him like the book when on. If you love Christian romance novels then I would for sure, recommend this book to you.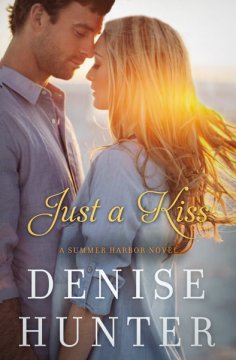 About The Book
Riley Callahan's plans to reveal his secret feelings for his best friend are derailed when his life is drastically altered in Afghanistan.
Watching the love of his life fall for his brother was enough to send Riley straight to boot camp. But over a year later, he's officially a marine, and Beau and Paige are no longer an item. When Riley's tour in Afghanistan is up, he intends to confess his feelings to Paige and win his best friend's heart once and for all.
But all that changes when an IED takes the life of a comrade and leaves Riley an amputee. Now he's heading home, injured and troubled. His plans to win Paige are a distant dream. She deserves so much more than the man that's left. All he can do now is put some healthy distance between them. But upon his return he discovers his family has arranged for him to stay with Paige.
Paige is a nurturer at heart and happy to take care of her best buddy. By all appearances Riley is adjusting miraculously well to his disability. But as the days pass, Paige begins to see that the smiles and laughter are just a mask for the pain he's hiding. To make matters worse, her job is in serious jeopardy. The animal shelter that she's poured her heart into has lost its funding, and she has three months to come up with the money needed to save it.
As the weeks wear on, Paige's feelings for Riley begin to shift into uncharted territory. Why is she suddenly noticing his arm muscles and the way his lips curl at the corners? Will she be able to deny her feelings for another Callahan brother? And will Riley let his heart heal so he can let Paige in?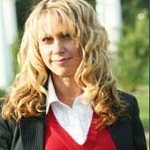 Denise Hunter is the award-winning author of 30 novels, including The Convenient Groom and A December Bride, which have been made into Hallmark movies.
Denise writes heartwarming, small-town romances. Her readers enjoy the vicarious thrill of falling in love and the promise of a happily-ever-after sigh as they savor the final pages of her books.
Denise lives in Indiana with her husband Kevin and their three sons. In 1996, Denise began her first book, a Christian romance novel, writing while her children napped. Two years later it was published, and she's been writing ever since. Her books often contain a strong romantic element, and her husband Kevin says he provides all her romantic material, but Denise insists a good imagination helps too!

Copyright secured by Digiprove © 2016 Margaret Margaret