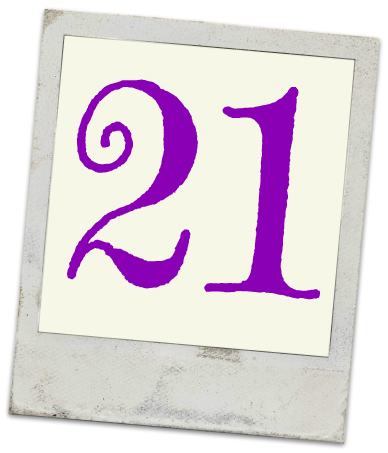 This week for the writers workshop I am going to be talking about the age I always wanted to be.  As long as I can remember I wanted to be 21 because I figured that once I was 21 I could do everything so there was no reason to get any older.  Now that I am almost 29 I still want to only be 21.
Best part of me wanting to be 21 was that when I turned 21 I didn't drink in fact I didn't drink until I was 22 and now I still don't really drink because I hate the taste and I hate the way it makes me feel.  To this day I am not sure why I wanted to be 21 but I did.  I still remember my birthday that year because it was a few months after I had my daughter and it was still a rough time for me.
It is crazy to me how everyone always wants to be different ages.  One of my old friends always wanted to be 22 and she was never sure why.  I have to wonder what makes us want to be certain ages and what not.
What age did you always want to be?


Copyright secured by Digiprove © 2013 Margaret Margaret