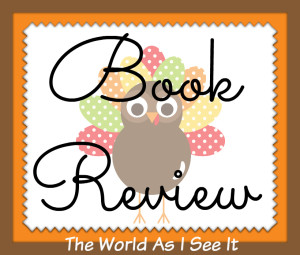 Wedding Haters by Melissa Baldwin was a fun book to read. It was a nice break from the past couple of books that I have read because they were more heavy so this was a great book to squeeze in. I had a whole range of emotions while I was reading this book and I would lie if I said I didn't enjoy it. There is something to be said for books that keep things light and easy to read. This is the first book I have read by this author and I have truly enjoyed her writing and this book. There were parts where Madison did get on my nerves because at times she had a super hard time making decisions but that is just because I am 100% the opposite of that. If you love chick lit books than I know you will love this book as much as I did.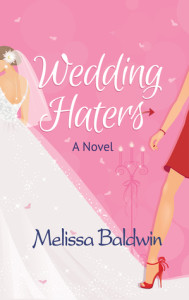 About The Book
The exquisite dress, the dazzling menu, the family drama . . . It's the day every girl dreams of, and Madison Wales is no exception. Her wedding plans seem to be going perfectly thanks to her very talented wedding planner, Sienna Harris. That is, until her grandmother and her two overachieving, bullying cousins suddenly want to become very involved in her big day. But . . . why?
Madison's perfect wedding dreams are dashed as things slowly start to unravel. With family drama in her midst, she wonders if her cousins are behind each disaster or if she has truly become a paranoid bridezilla.
Will Madison be able to withstand all of the pressure and finally stand up for herself? The idea of eloping with her fiancé, Cole, is looking better everyday, even if it means leaving her dream wedding behind. Will she make the right choice?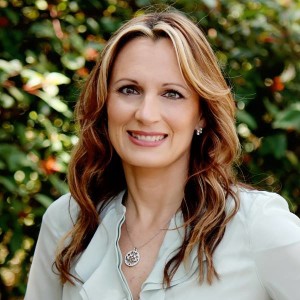 About The Author
Melissa graduated from the University of Central Florida with a Bachelor's Degree in Communications; she has always had a love for writing. An avid journal keeper, she fulfilled her dream with her debut novel, An Event To Remember . . . Or Forget.
Melissa resides in Orlando, Florida, with her husband and young daughter. She is a master at organization and multi-tasking. Her daily jobs include mother, chauffeur, wife, PTA President, Fitness Trainer, and now Author.
When she has free time, she enjoys traveling, fitness, decorating, fashion, and taking a Disney Cruise every now and then.
Like me on Facebook!
www.facebook.com/authormelissabaldwin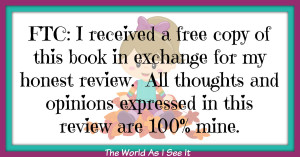 Copyright secured by Digiprove © 2015 Margaret Margaret