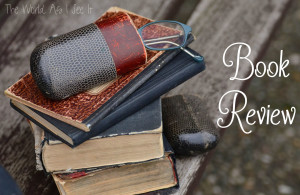 FTC: I received a free copy of this book from the author & Netgalley in exchange for my honest review. I received no other compensation and the opinions expressed in this review are one hundred percent true and my own.
Before I Let Go by Marieke Nijkamp was a different book compared to books that I have been reading lately.  I did read another book by this author last year you can click here to check out that review and book if you missed it.  This book was different from the other one, and I think I liked this book even more than the first one I read by her.  This book kept me on the edge of my seat throughout most of it because I wasn't sure what was going to happen or where this book was going to end up.  I spent most of the book wanting to know that why everyone in the town of "Lost" was acting so strange.  There were quite a few spots in this book that made me take a step back and wonder what was really going on. Like when Corey was looking at a painting that Kyra had done before she died and in the painting, she (Kyra) was under the ice and come to find out that is how she actually died, so it took me by surprise.  If you like YA fiction than I would for sure read this book because I am sure you will enjoy it.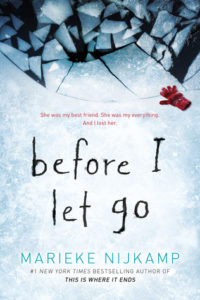 About The Book
Best friends Corey and Kyra were inseparable in their snow-covered town of Lost Creek, Alaska. When Corey moves away, she makes Kyra promise to stay strong during the long, dark winter, and wait for her return.
Just days before Corey is to return home to visit, Kyra dies. Corey is devastated―and confused. The entire Lost community speaks in hushed tones about the town's lost daughter, saying her death was meant to be. And they push Corey away like she's a stranger.
Corey knows something is wrong. With every hour, her suspicion grows. Lost is keeping secrets―chilling secrets. But piecing together the truth about what happened to her best friend may prove as difficult as lighting the sky in an Alaskan winter…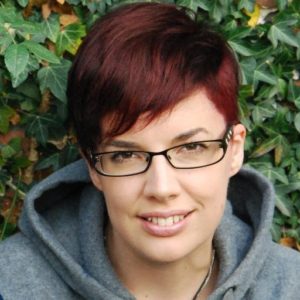 About The Author
Marieke Nijkamp a storyteller, dreamer, globe-trotter, geek. She's the author of THIS IS WHERE IT ENDS and the forthcoming BEFORE I LET GO.
Her short stories can be found in: PILGRIM PLAYWRIGHT GENIE GUARD, FERAL YOUTH, and THE RADICAL ELEMENT.
***
Please note I don't respond to friend requests or messages on GR, but you're always welcome to tweet or email me. 🙂

Copyright secured by Digiprove © 2018 Margaret Margaret