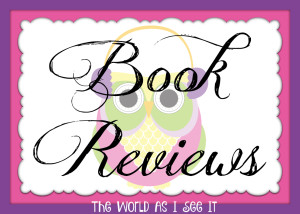 Rising Darkness by Nancy Mehl was an amazing book. This book kept me on the edge of my seat throughout the entire thing, but it also was nice that you don't have worry about what will be in it like you do when you read some other suspense books. I am that kind of person that doesn't mind books that have violence and sexual things talked about but I know some people do like that so is great for them. I loved that you get an amazing story and you don't have to worry about what you will be reading because of who the author is. I also loved that she was able to keep me reading and on the edge of my seat. This is the 3rd book in series, but you don't have to read them in order because this is the first book in this series that I have read and I can't wait to go back and check out the other 2 books in this series.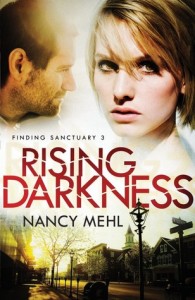 About The Book
Sophie Wittenbauer left her strict Mennonite hometown under a cloud of shame and regret. After a rough childhood, her teenage poor choices harmed others, leaving her with no choice but to change her life. Her entry-level writing job at a newspaper puts her in the right place at the right time to overhear office gossip about a prisoner who has information on a decades-old unsolved crime. While the other reporters write off the tip as the ravings of an angry criminal, Sophie can't ignore it because she knows the name of this prisoner from her old life.
Upon learning from the man that one of the other suspects is hiding out in the Missouri town of Sanctuary, she takes on a false identity to investigate and meets the young pastor of a local church–the very man she'd loved as a troubled teenager. As she gets closer to finding the suspect, will the truth of her own past come out before she discovers the identity of the criminal–or the very person she's seeking puts a fatal stop to her investigation?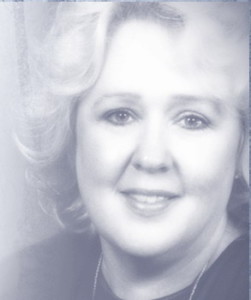 About The Author
Nancy Mehl lives in Wichita, Kansas with her husband, Norman, and her very active puggle, Watson. First published in 2001, she has now authored nine books, including an omnibus mystery collection, Cozy in Kansas, which contains three of her previously published Ivy Towers mysteries. Book three in the series, For Whom the Wedding Bell Tolls, won the American Christian Fiction Writers Mystery Book of the Year award. Nancy's main writing interests lie in mystery although her new Harmony Series leans more toward the romantic suspense genre. Nancy runs a HUD program for the city of Wichita and is president of a volunteer organization, Wichita Homebound Outreach. She is a member of American Christian Fiction Writers and Kansas Authors Club. You can find out more about Nancy by visiting her Web site at: www.nancymehl.com"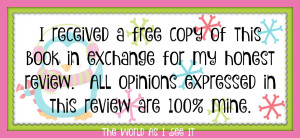 Copyright secured by Digiprove © 2015 Margaret Margaret