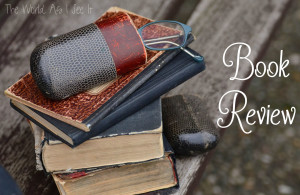 FTC: I received a free copy of this book from BookLook in exchange for my honest review. I received no other compensation and the opinions expressed in this review are one hundred percent true and my own.
Beyond Justice by Cara Putman was an okay mystery book.  I love mystery books but I tend to get bored with ones that are written by Christian authors because they just stay on the surface and they don't usually include anything that is super gross in them.  Since this genre is my favorite I tend to like the books that have tons of details and go in deep when they are describing things.  Like I said before I liked this book but I got bored because of how it was written which I am sure makes me in the minority.  With that being said if you love mystery books and hate the ones that have tons of details in them you will love this book.  I also like to pick up books like this when I have been reading a ton of super heavy books because it is nice to read books that a book that doesn't go so deep from time to time.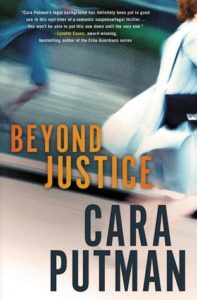 About The Book
Hayden McCarthy is on track to become the youngest partner in her prestigious D.C. law firm . . . if the case she's just been handed doesn't destroy her first.
Hayden McCarthy knows firsthand the pain when justice is not served. It's why she became an attorney and why she's so driven in her career. When she's handed a wrongful death case against the government, she isn't sure if it's the lucky break she needs to secure a partnership—or an attempt to make sure she never gets there. She keeps the case alive through sheer determination and more than a little creativity, but then she's fired by a partner with a vendetta.
Further complicating matters, Hayden keeps finding herself completely distracted by Andrew, her roommate's cousin. But his father is a Congressman and she's currently taking on the government. Could the timing be any worse?
The longer she keeps the case active, the higher the stakes become. Unknown enemies seem determined to see either the case—or her—die. Should she fight alone for the dead young man by launching her own unfinanced firm, or abandon the case in order to save her own life?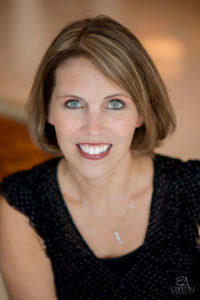 About The Author
Cara C. Putman lives in Indiana with her husband and four children. She's an attorney and a teacher at her church as well as lecturer at Purdue. She has loved reading and writing from a young age and now realizes it was all training for writing books. She loves bringing history and romance to life.
An honors graduate of the University of Nebraska, George Mason University School of Law, and Krannert School of Management, Cara left small town Nebraska and headed to Washington, D.C., to launch her career in public policy.
Cara is an author chasing hard after God as she lives a crazy life. She invites you to join her on that journey. She's currently writing her 25th book with more on the way. Please check out her website to learn more about her books and read first chapters.

Copyright secured by Digiprove © 2017 Margaret Margaret