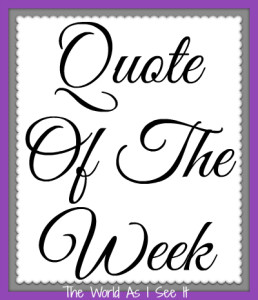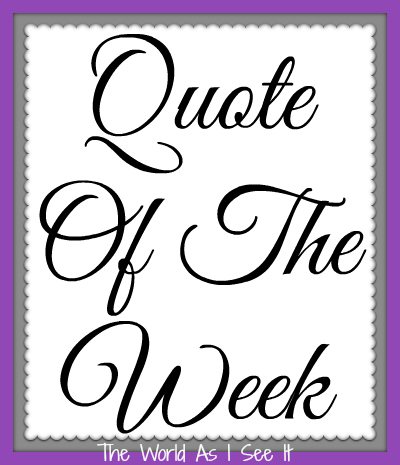 This weeks quote is another one by Agatha Christie.  If you missed the first one you can check it out here.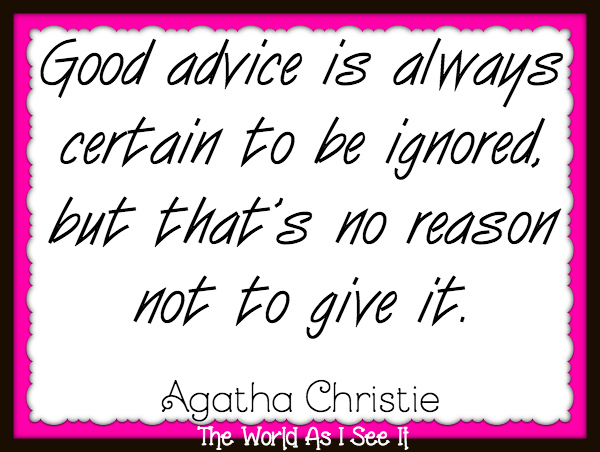 I loved this quote because I know quite a few people who ask for advice and then don't take it.  What makes me even more frustrated is when they then complain that they made the wrong choice.  I am always want to say well if you had listened to me then you wouldn't be in the situation you are in now. I am not saying that I always know the right answers but it does upset me when I do end up being right and the person always does the exact opposite of what I say and then complain about their choices.
What do you think of this weeks quote by Agatha Christie?  What quotes are you loving right now?

Copyright secured by Digiprove © 2014 Margaret Margaret