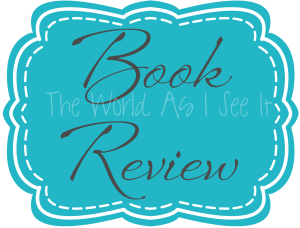 A Sudden Crush by Camilla Isley was kind of predictable but I still actually enjoyed the story and the authors style of writing. I do like to read books like this from time to time because I enjoy the humor in this type of books. I tend to gravitate towards these books when I have read books that have heavier subject matters. This book reminded me of the movie Cast Away, which I liked because I love watching that movie. I couldn't help but smile when Joanna adopts a pet monkey within hours of waking up on the island with Connor because I could see myself doing something like that. Like I said before even though I found this book to be predictable I still really enjoyed it and I am for sure going to check out some of her other books. If you love romance and comedy books than I know you will love this book as much as I did.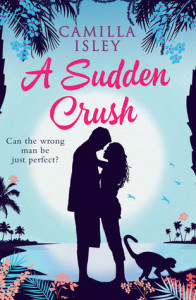 About The Book
Joanna Price is a city girl with the perfect life. She loves her job as a book editor, she just married Liam, high profile bestselling author and the man of her dreams, and she's headed to the Caribbean to enjoy two weeks of paradise for her luxurious honeymoon.
Connor Duffield is a gruff, grumpy rancher from the Midwest. He is a country boy who has a no-nonsense approach to life, more scars than he'd like to admit, and he hates city girls.
So it's just a misfortune they have to sit next to each other for a six hour plane ride. Even more so when their flight is caught in the perfect storm and Joanna wakes up stranded on a desert island with Connor, the very man she hoped she would never have to see again.
Why are they alone on this forsaken island? What happened to Joanna's husband?
When her dream honeymoon turns into a hilarious tropical nightmare, Joanna's first thought is survival. However, she and Connor will quickly discover just how boring paradise can be. As the days turn to weeks, and then months, this mismatched pair will have to learn how to coexist and how to resist the sparkles of an attraction they weren't prepared to feel.
When they are finally rescued will Joanna's marriage be saved as well, or will the life she knew and loved be in ruins?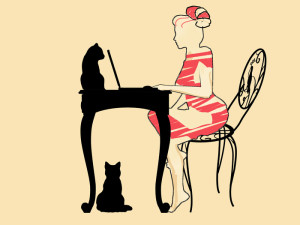 About The Author
Hi! I'm a writer of romantic comedy, cat's lover, coffee addict, and shoes hoarder.
Besides writing, I love reading (surprise, surprise), cooking—and eating—especially pasta, going to the movies and obviously ordering a gigantic bowl of popcorn, and watching too much bad TV.
I understand that mosquitoes play a role in the ecosystem as a part of other animals' diet, and I don't want to starve all those frog princes out there, but I could really live without them.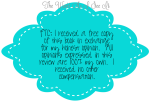 Copyright secured by Digiprove © 2016 Margaret Margaret