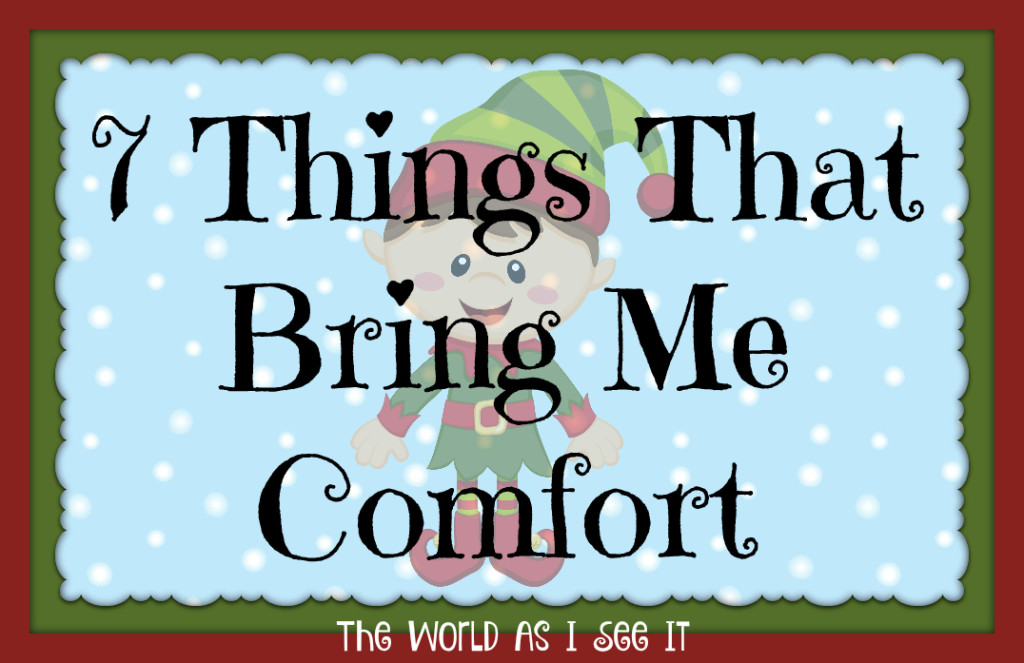 This week for the writers workshop I am going to write about number 3 which is 7 things that bring my comfort.  I liked this one because it isn't something that I would ever think to write about and since my life at work is insanely busy right now I figured this is a post I could get written pretty quickly.  So let's get on to the 7 things.
The first thing that brings me comfort would have to be my two cats.
The next thing that brings me comfort would have to be the stray cats that  I feed at work.
I am thankful that the company that is taking over the build that I currently am working in is going to hire all of us come the first of next year so I don't have to look for a job and figure out what to do about health insurance and what not.
Good food always comforts me when I am sad and what not.
Reading a good book always brings me comfort because it gets me out of my own head and I get to pretend I am someone else and doing fun things.
I also get comfort from watching shows that I love on TV because chances are I have already watched them and I love re-watching them.
The last thing that I do to bring my comfort is watching Youtube video's because I  can always find funny video's to watch.
Those are the 7 things I do to bring myself comfort.  What do you do to comfort yourself?
Here are all the prompts for this week if you want to join in and write about one of them.  If you do write about one you can click here and link up your post.
1. Share a fall-inspired drink recipe!
2. Write a poem, post or story where the last two words are 'thought so'.
3. List 7 things that bring you comfort.
4. List 6 places on you would love to stay locally with your family.
5. Write a poem, post, or story inspired by the word: wet
6. Write a blog post inspired by the word: power
7. Create a December bucket list.

Copyright secured by Digiprove © 2015 Margaret Margaret