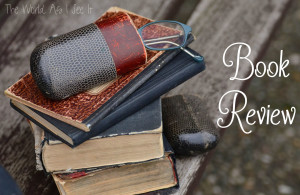 FTC: I received a free copy of this book from the author in exchange for my honest review. I received no other compensation and the opinions expressed in this review are one hundred percent true and my own.
Three On A Match: Eleven Stories by Gino B. Bardi was an okay book.  I enjoyed that this book was filled with short stories because it makes reading them easy.  I was able to read one or two stories and then take a break or do other things without forgetting what was going on in the story.  There were quite a few of the stories that left me scratching my head and wondering what the entire story was about but it was never in a bad way.  For example the first story the little boy wants a bird and long story short he ends up buying the bird, but I didn't get the point of the story.  It was well written, and I loved that they are short stories so I could get through them quickly and move on to another story.  If you love short stories than I would recommend this book to you and it would also be a fun read for the summertime.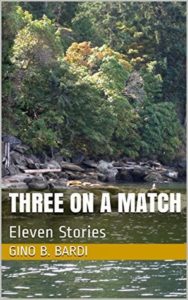 About The Book
Three on a Match is a collection of tales ranging from funny to touching, from thought provoking to outrageous, and heart-warming to heart-wrenching. They share one common trait: each examine relationships from a unique, sometimes quirky, angle. Some are laugh-out-loud hilarious, some twist and turn and then end up just the way you thought they would. Others deliver an "I didn't see THAT coming!" conclusion. Nothing is exempt from scrutiny. Some highlights:
In A Very Special Bird, a young child obtains a coveted pet parakeet in a daring ethically-challenged maneuver—then must face his mother, eye-to-eye.
In Twins, two unrelated strangers meet in an airport and discover they have identical birthdays. One is an unemployed newlywed, the other is a radiantly beautiful actress. They have nothing in common but time to kill before their flight. What starts out as an innocent hookup gets serious with the speed of a jetliner taking off.
In Blue Belle, we meet a hardworking rural man of limited means, who can't resist a bargain on a used luxury car. Soon, it becomes more than just transportation…but cars don't last forever…
The protagonist of No Good Deed finds a large, injured seabird on a Florida roadway, and makes choices that he immediately regrets, and can't undo. He quickly plunges into a one-sided relationship he must ride out until the end, for good or bad.
Three on a Match tells the story of a middle-aged man, with a predictable marriage and a life-sapping everyday existence, who forms an unlikely alliance with two homeless men, who sleep in a tent, hunt, fish, drink beer and fire automatic weapons for kicks. An evening of beer and camaraderie produces some life-changing decisions.
This is a quick, easy read which will leave you smiling, thinking, and hungry for more. Gino Bardi is the author of three-time award-winning The Cow in the Doorway and he claims that all of this actually happened, but no one believes him.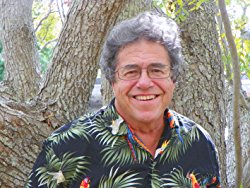 About The Author
Gino B. Bardi was born in New York City in 1950 and lived on the South Shore of Long Island until he attended Cornell University in 1968, during the tumultuous era of Vietnam War protests. Armed with a degree in English/Creative Writing, he diligently sought work in his field and soon wound up doing everything but. For the next forty-four years, he cranked out advertising copy, magazine articles, loan pitches and short stories while running a commercial printing company in Upstate New York. Along the way, he married his college girlfriend, became a father to three lovely daughters and decided that winter was an unnecessary evil. In 2008 he sold the printing business, retired, and now writes humorous fiction in his home on the Gulf Coast of Florida. Two signs hang above his desk: "Bad decisions make good stories," and Mel Brooks' advice that "You only need to exaggerate a LITTLE BIT."
The Cow in the Doorway is his first full-length novel and won the statewide Royal Palm Literary Award for best unpublished New Adult novel for 2015.
Three on a Match is part one of a short story anthology. All the stories have some basis in fact…but only 'some,' and range from laugh-out-loud funny to moving and thought provoking. Eleven stories in part one explore relationships- with people, people, and animals, appliances, nothing is safe.

Copyright secured by Digiprove © 2017 Margaret Margaret