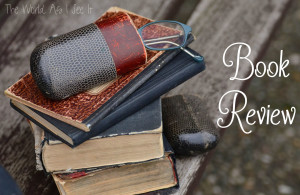 FTC: I received a free copy of this book from the author in exchange for my honest review. I received no other compensation and the opinions expressed in this review are one hundred percent true and my own.
Operation Scorpion by John Beyer was an okay book.  It wasn't one of my favorites that I have read lately, but it still was a book I think most people would enjoy it.  I say this because since this book is in my favorite genre to read and I am pretty picky when I read books like this one.  I did enjoy this author writing and his characters.  I was able to look at the characters like they are real people which I always enjoy because it gets me emotionally invested in the characters and what happens to them.  I wouldn't mind reading more books by this author, and I would also love to read more books that involve these characters as well.  I was also able to read this book in a few days as well.  If you love mystery books, I would for sure recommend this author to you.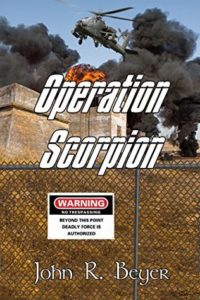 About The Book
PI Frank Sanders is "blown away" by the woman who strolls into his office one morning. Not only is she drop-dead-gorgeous, she's also rich and willing to pay whatever it takes for him to find her missing father, world-famous geologist Dr. Stephen Jaspers who went rock hunting in the desert and hasn't been heard from since. A retired Riverside California Police Department detective, Frank is used to searching for people. He takes the case, assuming it's a simple missing person. But what he uncovers is more than he bargained for, leading him to suspect that he's about to be blown away—literally, this time—along with everyone else in Southern California.
About The Author
John R. Beyer spent years in law enforcement in Southern California as a street cop, a training officer and a member of the elite SWAT team. After leaving the force, he continued in public service entering the field of education. During his tenure, he served as classroom teacher, school administrator and district administrator. While in both worlds he earned a Doctorate in School Administration and a Doctorate in Clinical Psychology.
During all those years, he never gave up the passion for writing – both fiction and nonfiction. He has been published in numerous magazines, newspapers and the like for decades on a variety of topics.
He is the author of three highly praised internationally known novels – Hunted (2013), Soft Target (2014) and Operation Scorpion (2017). All deal with law enforcement (both local and federal level) intrigues – murder, mayhem, terrorism, and humor can be found in all three novels.
His latest short stories for the past year can be found in Foliate Oak Literary Magazine (2016) and GNU Journal (2017).
He has had countless interviews on radio and blog spots – Marilyn's Musings, CJEvolution, Twisted Webb Radio, Webbweaver Books, Book Readers Heaven, and WOCA – The Source, to name but a few.
John is on the constant move of stretching fiction to the limits in his writing and to strive to tell the tales which need to be told.
For further information concerning Black Opal Books please visit: www.blackopalbooks.com
You can also follow my non-fiction pieces by visiting: www.jandlresearchandexploration.blogspot.com

Copyright secured by Digiprove © 2017 Margaret Margaret