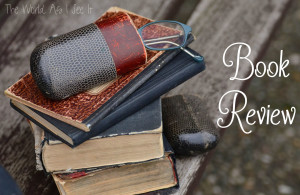 FTC: I received a free copy of this book from Pump Up Your Book in exchange for my honest review. I received no other compensation and the opinions expressed in this review are one hundred percent true and my own.
Deadly Spirits by E. Michael Helms was a book I didn't think I would like, but in the end, I loved the book and the authors writing. I read a ton of books in this genre, so I always go in thinking that I am not going to like the books, but this one surprised me, to say the least.  I loved that this book brought in ghosts and things like that because it gave the book something different that I haven't seen before.  I was a huge fan of Mac right from the start, so I am going to go back and read the other books in this series because I really enjoyed this book and the characters.  This book was one that I know I will read again, and I know I will be picking up rest of the books because this is a great series.  If you are looking for a different type of mystery book to read this summer, then I think you will enjoy this book as much as I did.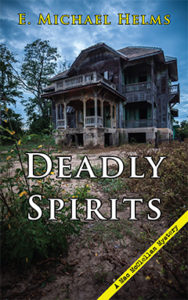 About The Book
When PI Mac McClellan's girlfriend convinces him to join the Palmetto Paranormal Society, he becomes embroiled in a case of whooodunnit. The society president, while investigating an old hotel, is found dead at the foot of the stairwell, his neck broken. The man's secretary and current squeeze stands horrified beside his body. Authorities rule the death an accident. Mac has doubts—no one heard the man tumbling down the stairs. Then the secretary dies in an apparent suicide. Two deaths in two paranormal investigations, and not a peep out of either victim. Mac suspects there's more going on than a vengeful spirit.
Book 4 in the Mac McClellan Mystery series, which began with Deadly Catch.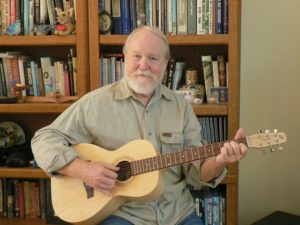 About The Author
I was born in Georgia way back in the last century but grew up and lived most of my life in Panama City, Florida. In 2004 my wife and I moved to the Upstate region of South Carolina in the shadows of the beautiful Blue Ridge Mountains, a land of stunning vistas and numerous waterfalls.
I've been traditionally published since 1990 when my Vietnam War memoir, The Proud Bastards, was published. It's about my time as a combat U.S. Marine in 1967-68. It's still in print after all these years, currently with Simon & Schuster/Pocket. I've since written a few novels in different genres. I'm currently writing the Mac McClellan Mystery series which is set along the coast of the Florida Panhandle where I grew up.

Copyright secured by Digiprove © 2017 Margaret Margaret