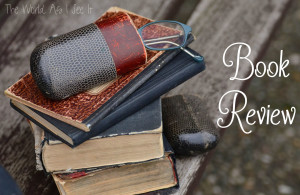 FTC: I received a free copy of this book from Netgalley in exchange for my honest review. I received no other compensation and the opinions expressed in this review are one hundred percent true and my own.
The German Girl by Armando Lucas Correa was a great book.  I am a huge fan of books like this because WWII is so interesting to me and this book was one of the better ones that I have read lately.  I love that this book goes between Hannah's time and also modern times as you follow along with Anna.  I also love that this book talked about things I didn't know had happened during WWII.  I have read tons of books about WWII, and I loved that I was able to learn about some of the other things that people dealt with during WWII.  I was sad when this book came to an end because I loved all of the characters in this book.  This book is also the first book that I have read by this author, and after this book, I have added him to my list of authors that I want to read more books by in the future.  If you love WWII books and are looking something different I would recommend this book to you.
About The Book
A stunningly ambitious and beautiful debut novel, perfect for fans of Sarah's Key and All the Light We Cannot See, the story of a twelve-year-old girl's harrowing experience fleeing Nazi-occupied Germany with her family and best friend, only to discover that the overseas asylum they had been promised is an illusion.
In 1939 before everything changed, Hannah Rosenthal lived a charmed life. Her family moved in Berlin's highest social circles, admired by friends and neighbors. Eleven-year-old Hannah was often taken by her mother for an afternoon treat at the tea room of the beautiful Adlon Hotel, both dressed in their finest clothes. She spent her afternoons at the park with her best friend Leo Martin. But, in an instant, that sunlit world vanished. Now the streets of Berlin are draped with red, white, and black flags; their fine possessions are hauled away, and they are no longer welcome in the places that once felt like home. The two friends make a pact: come what may, they promise to have a future together.
As Hannah and Leo's families desperately begin to search for a means of escape, a glimmer of hope appears when they discover the Saint Louis, a transatlantic liner that can give Jews safe passage to Cuba. After a frantic search to obtain visas, the Rosenthals and the Martins depart from Hamburg on the luxurious passenger liner bound for Havana. Life aboard the ship is a welcome respite from the gloom of Berlin—filled with masquerade balls, dancing, and exquisite meals every night.
As the passengers gain renewed hope for a bright future ahead, love between Hannah and Leo blossoms. But soon reports from the outside world began to filter in, and dark news overshadows the celebratory atmosphere on the ship; the governments of Cuba, the United States, and Canada are denying the passengers of the St. Louis admittance to their countries, forcing them to return to Europe as it descends into the Second World War. The ship that had seemed their salvation seems likely to become their death sentence.
After four days anchored at bay, only a handful of passengers are allowed to disembark onto Cuban soil, and Hannah and Leo must face the grim reality that they could be torn apart. Their future is unknown, and their only choice will have an impact in generations to come.
Decades later in New York City on her eleventh birthday, Anna Rosen receives a mysterious envelope from Hannah, a great-aunt she has never met but who raised her deceased father. In an attempt to piece together her father's mysterious past, Anna and her mother travel to Havana to meet Hannah, who is turning eighty-seven years old. Hannah reveals old family ties, recounts her journey aboard the Saint Louis and, for the first time, reveals what happened to her father and Leo. Bringing together the pain of the past with the mysteries of the present, Hannah gives young Anna a sense of their shared histories, forever intertwining their lives, honoring those they loved and cruelly lost.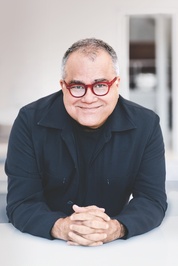 ith 20 years of experience in Hispanic media, award-winning journalist and author Armando Lucas Correa is the Editor in Chief of PEOPLE EN ESPAÑOL, the top selling Hispanic magazine in the U.S. with more than 7 million readers every month. In his role, he oversees the editorial content of the magazine, PeopleEnEspanol.com and its digital editions for tablets and mobile.
He also oversees the brand's social media strategy and events like 50 Most Beautiful (New York), the 25 Most Powerful Women (Miami), as well as Festival
People en Español (New York).
In Cuba, he entered the world of print journalism in 1988 when he was appointed the editor of Tablas, a national theater and dance magazine based out of Havana, Cuba.
Correa is the recipient of various outstanding achievement awards from the National Association of Hispanic Publications and the Society of Professional Journalism. He is the magazine's primary spokesperson and regularly appears on national Spanish-language television programs discussing celebrity news and scoops.
His book En busca de Emma (In Search of Emma: Two Fathers, One Daughter and the Dream of a Family) was published by Rayo, Harper Collins in 2007 and for Aguilar, Santillana (Mexico) in 2009. His first novel The German Girl will be published in October in Enlgish and Spanish by Atria Books, a division of Simon and Schuster.
He currently resides in Manhattan with his partner and their three children.

Copyright secured by Digiprove © 2017 Margaret Margaret