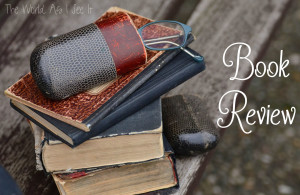 FTC: I received a free copy of this book from Netgalley in exchange for my honest review. I received no other compensation and the opinions expressed in this review are one hundred percent true and my own.
The Good Daughter by Alexandra Burt was a hard book for me stay interested in. Once I was about halfway in I did want to finish the book but this is one of those books that took me longer to get through because I would always want to read other books instead of this one.  I really was interested in this book because of the back cover, and that is why I didn't give up on it even though it took me a few months to read the entire book.  I did feel like the book was slow in some parts and in others parts it almost went too fast.  If you enjoy mystery books than I would for sure tell you to check this book out and let me know what you think of it.
About The Book
From the author of Remember Mia comes the tale of a young woman in search of her past, and the mother who will do anything to keep it hidden…
What if you were the worst crime your mother ever committed?
Dahlia Waller's childhood memories consist of stuffy cars, seedy motels, and a rootless existence traveling the country with her eccentric mother. Now grown, she desperately wants to distance herself from that life. Yet one thing is stopping her from moving forward: she has questions.
In order to understand her past, Dahlia must go back. Back to her mother in the stifling town of Aurora, Texas. Back into the past of a woman on the brink of madness. But after she discovers three grave-like mounds on a neighboring farm, she ll learn that in her mother s world of secrets, not all questions are meant to be answered…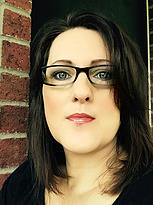 About The Author
Born in Fulda, Germany, a baroque town in the East Hesse Highlands, I spent my childhood accompanying my two older brothers on local countryside adventures, roaming abandoned farm houses, ancient beech woods cratered by WW2 bombings, and sandstone towers rumored to have housed witches waiting to be burned at the stakes. A gluttonous reader long before online bookstores, grocery store crime novels, and large book chains cropped up in every city, I made do with a small town library in the city hall building. After I exhausted the children's section, I moved on to crime fiction and serial killers.
While pursuing literary translations, I decided to tell my own stories. After three years of writing classes and gluttonous reading, my short fiction appeared in the Freedom Fiction Journal, All Things Girl, and MUSED Literary Review.
I currently live in Central Texas with my husband, my daughter, and two Chocolate Labrador Retrievers.
I am currently working on my third novel.

Copyright secured by Digiprove © 2017 Margaret Margaret