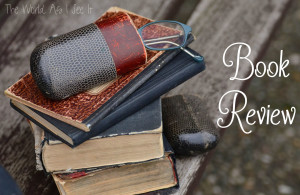 FTC: I received a free copy of this book from BookLook in exchange for my honest review. I received no other compensation and the opinions expressed in this review are one hundred percent true and my own.
Twilight at Blueberry Barren by Colleen Coble was a great book.  I don't think I have ever read a book written by this author that I haven't liked.  This is the third book in the series and the first one from this series that I have read.  You don't read them in order to understand what is going on in this book but with that being said if it were up to me I would read them in order because I love all of her books so I know I will like the other books in this series.  I think these characters might be my favorite out of all of her books.  They seemed like the most life-like characters that I have read so far in her books.  I read this book in a couple of days because I didn't want to put it down until I was finished with the book.  If you love Christian fiction books than I would for sure have you check out this book.
About The Book
USA TODAY Bestseller!
"I need you to keep these girls safe . . ."
Kate Mason has devoted herself to caring for her family's blueberry barrens. But after her fields stop producing fruit, she's forced to come up with alternative ways to make a living.
Renting out the small cottage on her property seems an obvious choice, but it won't be enough. When entrepreneur Drake Newham shows up looking not only for a place to rent but also for a nanny for his two nieces, it's almost too good to be true. And maybe it is—because Drake brings with him dangerous questions about who might be out to kill his family.
The more time Kate spends with Drake and the girls, the more difficult it becomes to hide her attraction to him. But a family crisis isn't exactly the ideal time to pursue a romance.
Meanwhile, Kate learns that her uncle—in prison for murder—has escaped. Add to that a local stalker who won't leave her alone, and Kate is looking over her shoulder at every turn. With threats swirling from multiple directions, she wonders if her blueberry fields will ever flourish again . . . or if this twilight is her last.
Set on the beautiful coast of Maine, Twilight at Blueberry Barrens brings together suspense, romance, and the hope that one day new life will come again.

About The Author

Copyright secured by Digiprove © 2017 Margaret Margaret