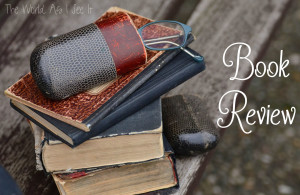 FTC: I received a free copy of this book from Pump Up Your Book in exchange for my honest review. I received no other compensation and the opinions expressed in this review are one hundred percent true and my own.
The Key to Cabo by Dave Harrold was a good book but not my favorite if I am honest. It reminded me of the Jack Reacher books which I love, but at times I get to the point where I have a hard time getting into the stories because I know that he would have died a million times if he was a real life person. I felt like I had a hard time connecting with the characters in this book as well and I am not sure why that is. I usually love all books in this genre, but for some reason, this book just didn't work out for me. If you love mystery books than I would for sure, say check this one out and give it a shot especially if you love the Jack Reacher type of mystery/suspense books.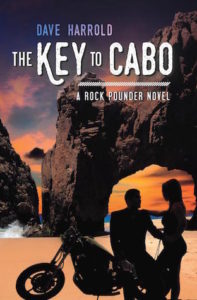 About The Book
Danger is a way of life for Rock Pounder, so when the DEA asks him to recover $250 million in drug money hidden somewhere in Mexico, the 10% finder's fee makes the risk worthwhile for Rock and his team. But when his beautiful publisher Penelope Dickens Frost finds herself in possession of a key that leads to the drug money, he finds trouble on more levels than he ever expected.
Penelope is one of the only women who hasn't immediately fallen for Rock's charms, but things heat up as the two of them race across the Mexican desert on Rock's dirt bike, with drug lord El Raton in hot pursuit.
From Dallas to Cabo San Lucas and into mainland Mexico, Rock and Penelope follow the money trail, with Rock's unique team aiding in the escapade. But someone on the inside is betraying them. And publisher Penelope Dickens Frost proves to be almost more than even Rock Pounder can handle in this high-octane thriller, the second book in the Rock Pounder series.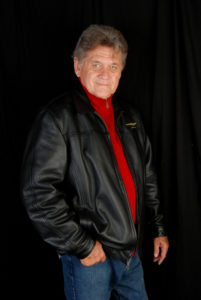 Dave Harrold is the author of "Motorcycle High: The Adventures of Rock Pounder" and "The Key to Cabo," the second book in the Rock Pounder series. Dave is originally from Chatsworth, California, and he also lived in Huntington Beach, California before moving to Texas. He is a motorcycle adventure rider and has traveled all over the world on his Kawasaki KLR. His true-life adventures are woven into the fabric of his Rock Pounder tales. Dave lives in McKinney, TX with his wife Judy, where he is working on his third Rock Pounder adventure, set in Burma, Shanghai, and Las Vegas.

Copyright secured by Digiprove © 2016 Margaret Margaret