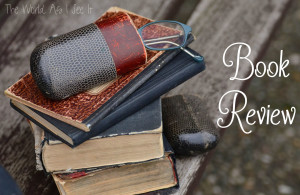 FTC: I received a free copy of this book in exchange for my honest review. I received no other compensation and the opinions expressed in this review are one hundred percent true and my own.
Attracted to Fire by DiAnn Mills reminded me of a series of books that I read years ago. I enjoyed that series so in turn I did enjoy this book. I have always been a fan of books that involve cops or detectives in them and I thought this one was fitting right now because it has to deal with the secret service agents. This is the first book I have read by this author, and I have added her to my list of authors to check out in the future because I know I would enjoy the other books that she has written. If you don't like super intense mystery books than I am sure you will like this book because it never gets super intense but still has a bit of suspense. I did enjoy this book, and I know that if you love mystery books or Christian fiction than I am sure that you will like this book like I did.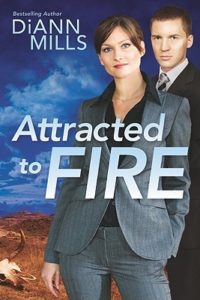 About The Book
Special Agent Meghan Connors' dream of one day protecting the president of the United States is about to come true. Only one assignment stands in her way. After the vice president's rebellious daughter is threatened, Meghan is assigned to her protective detail on a secluded ranch in West Texas. Unfortunately, working with Special Agent in Charge Ash Zinders may be as tough as controlling her charge. Ash has a reputation for being critical and exacting, and he's also after the same promotion as Meghan. But when the threats escalate and security on the ranch is breached, it becomes clear this isn't the work of a single suspect–it's part of a sophisticated plan that reaches deeper and higher than anyone imagined. And only Ash and Meghan can put the pieces together before it's too late.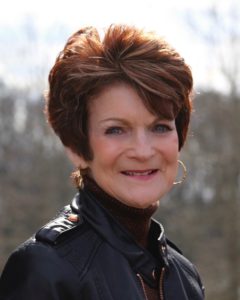 DiAnn Mills is a bestselling author who believes her readers should expect an adventure. She combines unforgettable characters with unpredictable plots to create action-packed, suspense-filled novels.
Her titles have appeared on the CBA and ECPA bestseller lists; won two Christy Awards; and been finalists for the RITA, Daphne Du Maurier, Inspirational Readers' Choice, and Carol award contests. Library Journal presented her with a Best Books 2014: Genre Fiction award in the Christian Fiction category for Firewall.
DiAnn is a founding board member of the American Christian Fiction Writers; a member of Advanced Writers and Speakers Association; International Thriller Writers, and the Faith, Hope, and Love chapter of Romance Writers of America. She is co-director of The Author Roadmap with social media specialist Edie Melson where she continues her passion of helping other writers be successful. She speaks to various groups and teaches writing workshops around the country.
DiAnn has been termed a coffee snob and roasts her own coffee beans. She's an avid reader, loves to cook, and believes her grandchildren are the smartest kids in the universe. She and her husband live in sunny Houston, Texas.
DiAnn is very active online and would love to connect with readers on any of the social media platforms listed at www.diannmills.com.

Copyright secured by Digiprove © 2016 Margaret Margaret