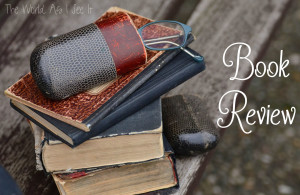 FTC: I received a free copy of this book from NetGalley in exchange for my honest review. I received no other compensation and the opinions expressed in this review are one hundred percent true and my own.
God of The Internet by Lynn Lipinski was a super interesting book. When I read the description of the book I knew I wanted to read it because I have always been interested in hacking and things like that. It isn't something that I would ever want to do but reading a fiction book about it was so interesting. I am amazed at how far people will go to get other people's information but this review isn't about hacking so let's get back to my thoughts on this book. I really enjoyed this author's style of writing and for the most part I liked the characters. I did end up not liking some of the characters in the end but that is because I just didn't like them. I always like when an author can make me hate one of their characters because it means that it is something that could really happen and that the characters seem like they could be real people. If you are into computers or are just looking to scare the crap out of yourself when it comes to computers, than I would pick this one up and give it a shot. If you have read it what did you think of it?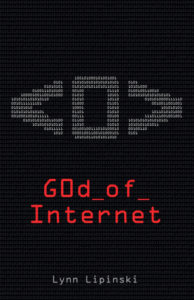 About The Book
When a hacker known as G0d_of_Internet hijacks millions of computers to do the bidding of an Islamic jihadist group, their first act is to disrupt the water treatment systems in Boston, Dallas, and Los Angeles. Next, the power grids go down. Is this the start of a digital world war? The only thing standing between the terrorists and their goal to weaponize the internet is a small band of white hat hackers, including cybersecurity guru Mahaz Al-Dossari and his wife, Juliana. The search is on for a couple of hundred lines of code and a global hacker network before they can make good on their ultimate threat to divert money from the world's banks. But G0d_of_Internet has been tracking their every move. And it's Juliana, a PR manager lacking in technical skills, who may hold the key to unmasking the hacker.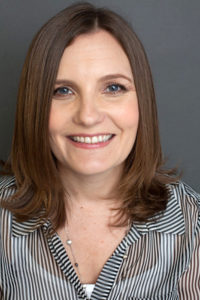 About The Author
Lynn is a writer and editor who pens non-fiction for a living and mystery fiction for fun.
Favorite writing projects in the past few years include a speech on the history of the Internet, a blog about wearing a monkey costume at work and a mystery novel set in her hometown, Tulsa, Oklahoma. Her nonfiction feature stories on topics ranging from a bad dental school experience to electricity deregulation have been published in the Los Angeles Times, UCLA Magazine, arcCA, USC News, Trojan Family Magazine, UCLA Today and Aqueduct Magazine.
Decades of living in Los Angeles have worn away the Okie accent, but not the affection for all things Oklahoma. She blogs occasionally about writing, PR, Oklahoma and travel at www.lynnlipinski.me. Her passport is filled with stamps and visas from all the places her jobs have taken her in the past four years, including Argentina, China, Czech Republic, Senegal, Singapore and South Africa.
She earned a bachelor's degree in business from Loyola Marymount University in Los Angeles and completed fiction and screenwriting classes through UCLA Extension, Writers Boot Camp and the 2010 Prague Summer Program of Western Michigan University. She's currently pursuing an MFA in creative writing at Mount St. Mary's University in Los Angeles.

Copyright secured by Digiprove © 2016 Margaret Margaret