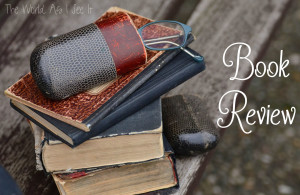 FTC: I received a free copy of this book from Litfuse in exchange for my honest review. I received no other compensation and the opinions expressed in this review are one hundred percent true and my own.
Christian's Hope by Ervin R. Stutzman was a fantastic book.  This is the third book in the series, and I know that I will be going back and reading the first two books because I want to know the entire story from start to finish.  Even though this is the last book in the series, I still understood what was going on, so you don't have to read the books in order or even read them all if the others don't interest you.  I enjoyed this book because even though I have read tons of Amish fiction books, this book takes place in a different period.  It is also is one of the few books that I have read from this period in history as well, so I went in not knowing much of what happened during that period.  I have read other books where I didn't know much about the period and I had a hard time getting into those books, but this book was one that I didn't want to put down until the book was finished.  I loved this author's style of writing and how he could make me understand what the characters were feeling and why they did the things that they did.  Once I was done with this book I went and bought digital copies of the first two books in this series because I want to know the whole story like I said before.   If you love historical and Amish fiction, I think you would enjoy this book and should check it out for yourself.  If you have read it, let me know what you think of it.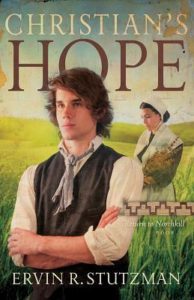 About The Book
Christian's Hope (Herald Press, October 2016)
When Christian Hochstetler returns to the Amish after seven years in captivity, he finds that many things have shifted.
Captured as a child during the French and Indian War, Christian has spent much of his life among Native Americans, who cared for him and taught him their ways. Now that Christian is home, his father wants him to settle back into their predictable Amish life of farming, and Christian's budding friendship with Orpha Rupp beckons him to stay as well.
Yet Christian feels restless, and he misses his adoptive Native American family—who raised him as their own son. When faced with a life-altering decision, will Christian choose the Amish identity that his father desires for him? Or will he depart from his family and faith community yet again?
Christian's Hope tells the story of the younger brother of Joseph and son of Jacob, whom readers have come to love in the first two books in the Return to Northkill series. Based on actual events and written by a descendant of the Hochstetler family, Christian's Hope brings the sweeping epic of the Return to Northkill series to a soul-stirring end.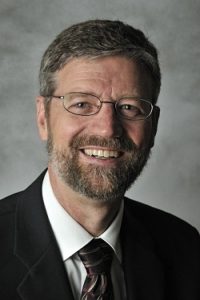 About The Author
Ervin R. Stutzman is author of Jacob's Choice,Joseph's Dilemma, Tobias of the Amish, and Emma, A Widow Among the Amish. Born into an Amish home in Kalona, Iowa, Stutzman based the Return to Northkill series on the life of his ancestor, Jacob Hochstetler. He has been featured on TLC's Who Do You Think You Are?


Copyright secured by Digiprove © 2016 Margaret Margaret