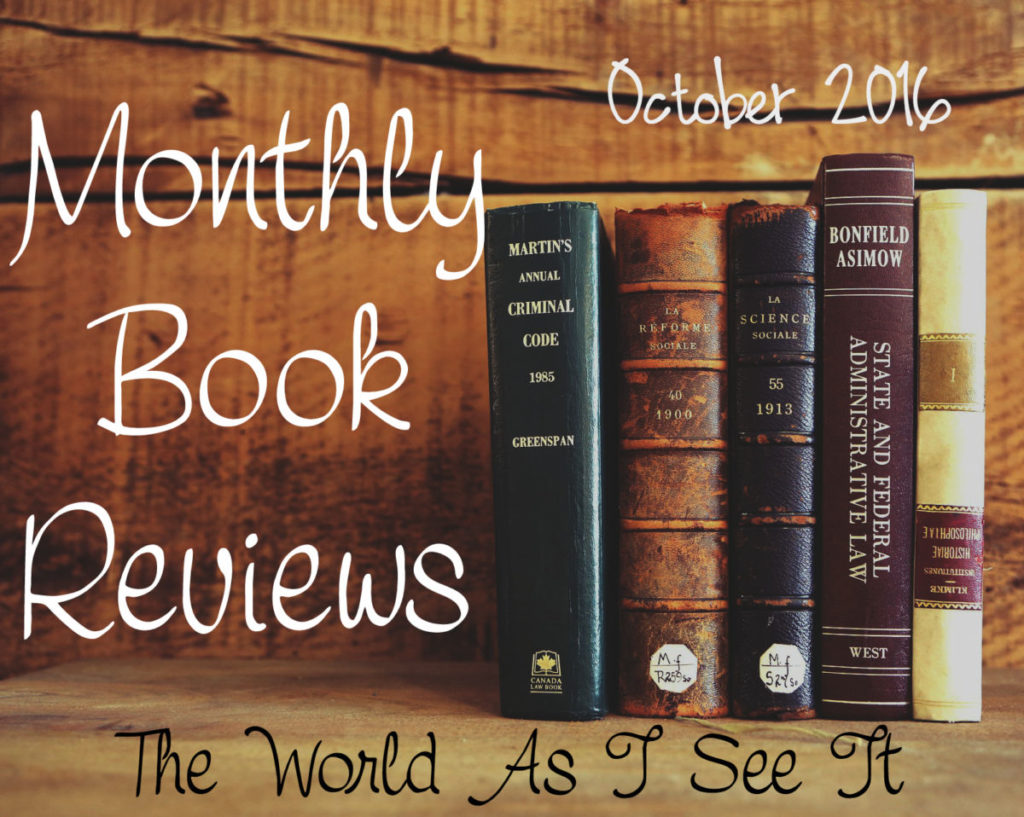 I can't believe that we are already in the month of October. Where in the heck has this year gone? I can remember how stressed I was when this year started because I was starting a new job and I had no idea if they would keep me or if they would lay me off because at the time they didn't really have anything for me to do. I am so glad that they kept me because now I am starting to be trained to do dispatch with the service techs which I am sure will be fun but right now it is just stressful. Enough about my job let's get right into the reviews that will go live during the month of October.
October 4th–My (Underground) American Dream by Julissa Arce
October 5th–The Kept Woman by Karin Slaughter
October 6th–The Murder at Astaire Castle by Lauren Carr (This is an audiobook review)
October 11th– Driving On The Left by Gail Olmsted
October 12th– Home On The Range by Ruth Logan Herne
October 13th– Just Fine With Caroline by Annie England Noblin
October 19th– Save The Last Dance by Eric Johnson & Eva Ungar Grudin
October 20th–A Sister's Wish by Shelley Shepard Gray
October 20th–An Amish Family Christmas by Shelley Shepard Gray
October 25th– 23 Minutes Past 1 A.M. by Robert J. Dornan
October 26th– Killer In The Band by Lauren Carr (this is just going to be a promotional post about her new book. The review of this book will be live on November 29th. )
October 30th– Christian's Hope by Ervin R. Stutzman
October 31st- A Wedding For Christmas by Lori Wilde (This is a promo post about this book.  The review will be posted on December 7th.)
Those are all of the reviews and promotional posts that I have scheduled so far for October. I am going to try and get an update up about my job and everything that is going on with that.
What book would you like to see me review in the coming months?

Copyright secured by Digiprove © 2016 Margaret Margaret