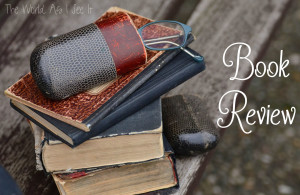 FTC: I received a free copy of this book from the author in exchange for my honest review. I received no other compensation and the opinions expressed in this review are one hundred percent true and my own.
Secret Crush by Victoria Pinder was an okay book. I had a hard time getting into this book. At times it felt like the author was rushing things and then at others times I was left wondering why some parts were left in the book. I enjoyed the plot and the characters but like most books I was able to figure out what was going on by the end of the book. I did like the characters and the story line of this book. Like I said before I had a hard time getting into the book, so I was glad that it was a shorter book than some of the others I have read lately. If you love chick lit books, I am sure you will like this book.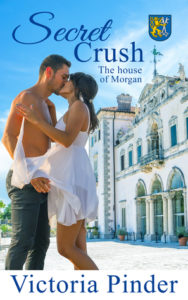 About The Book
Billionaire's second son John Morgan comes home to his father's funeral. He joined the FBI to prove his father caused his sister's death, but now he needs to find out who he is and what's left of his family that he can trust.
Alice Collins grew up on a farm, but she was best friends with Victoria Morgan before she died. She decides to go to the Morgan family's funeral to pay her respects.
Surprises ensue as they usually do for the Morgans at the funeral. Alice gets caught in the crossfire of family drama and intrigue, and it's John's duty to protect her. While they reconnect, feelings surface. But can a farm girl truly ever capture the heart of a billionaire? Could their love be real? Or is this all just a fantasy while she's involved with one Morgan plot after another?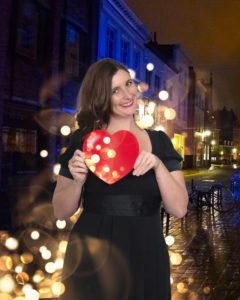 About The Author
Victoria Pinder grew up in Irish Catholic Boston before moving to the Miami sun. She's worked in engineering, after passing many tests proving how easy Math came to her. Then hating her life at the age of twenty-four, she decided to go to law school. Four years later, after passing the bar and practicing very little, she realized that she hates the practice of law. She refused to one day turn 50 and realized she had nothing but her career and hours at a desk. After realizing she needed change, she became a high school teacher. Teaching is rewarding, but writing is a passion.
During all this time, she always wrote stories to entertain herself or calm down. Her parents are practical minded people demanding a job, and Victoria spent too many years living other people's dreams, but when she sat down to see what skill she had that matched what she enjoyed doing, writing became so obvious. The middle school year book when someone wrote in it that one day she'd be a writer made sense when she turned thirty.
Besides her full-time job of teaching, in 2013 and 2014, she sold her sold books to three different publishers. The Zoastra Affair, Chaperoning Paris, Borrowing the Doctor, and Electing Love will be published by Soulmate Publishing. Anything the Throne will be published with Double Dragon Ebooks. Favorite Coffee, Favorite Crush will be published with Jupiter Press.
Now she is represented by Dawn Dowdle of Blue Ridge Literary Agency, and she hopes to continue selling her novels that she writes. Moving up to the next level from hard work and determination is rewarding, and partnerships bring new opportunities.
Also, she's the Vice President of Programs for the Florida Romance Writers. She's gone to multiple conferences and intends to continue. She learns and meets so many people at conferences. Her website is here, www.victoriapinder.com, and she'll continue to grow my web presence. She is working hard on other projects and found the time to plan her wedding this year.
Before writing, her father had taken her to many star trek conventions and on her own, she grew up as the only girl in the 90s at the comic book store. Science Fiction was her first love, but contemporary romance was her second. She's sticking with contemporaries for the near future.
Member of Florida Romance Writers, Contemporary Romance, Fantasy, Futuristic, and Paranormal chapter of RWA, Celtic Hearts and Savvy Authors.

Copyright secured by Digiprove © 2016 Margaret Margaret