FTC: I received a free copy of this book from iRead Book Tours in exchange for my honest review. I received no other compensation and the opinions expressed in this review are one hundred percent true and my own.
Mummy's Little Angel by JW Lawson was a great book. I am huge of TV show's that are like this book, so I knew when I read the back of the book that I had to review it. From the start of the book, I didn't want to put it down. I loved how this book was written and how it went back and forth between the characters because it gives you an insight into what each of the characters is thinking. I also wasn't able to figure out what was going to happen in the book which something that I usually am to do so I loved that about this book. I would think I had figured it out and then a chapter later I would change my mind, and I did that throughout the entire book. If you love thrillers than I know, you will love this book as much as I did.
About The Book
Mummy's Little Angel is the first place winner of World's Best Story!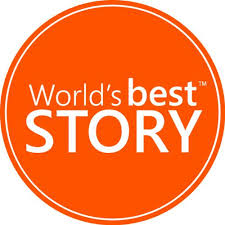 Joanne didn't believe that her life could become worse than it already was. She had lost everybody and everything she had loved. She was alone. Surely she had suffered enough? The press had called her identical twins psychopaths. Her Maggie. Her Annie. But she still loved them, even though one of them had killed her husband, Jeff. Joanne believed that his murder had been an accident. How could one of her girls be a murderer? She knew them better than anybody else. They were good girls really.
She just had to prove it.
The brutal murder of her god-daughter Laura had never been solved. Items were missing when Laura's remains had been discovered: clues that could lead to the capture of her killer. One of them was Laura's doll … the doll that Joanne later discovered in her home. Joanne is facing the most horrific dilemma of her life. Has the wrong woman been imprisoned? Could her child have used such brutality against her best friend? Or could both women be innocent after all?
She needs to find somebody for her daughter to confide in; somebody she will trust. She needs a miracle. There is only one person who can help. He is compassionate and caring, with an amazing ability to gain the trust of the most difficult patients. He is Joanne's only hope. He is Jonathan Davies.
About The Author
Award Winning Author, JW Lawson is already gaining recognition for her writing talents in the US and world-wide. The second of a trilogy of sensational thrillers,Mummy's Little Angel is the winner of the highly acclaimed Worlds Best Story competition and has also received some outstanding reviews from the professional team of judges in the competition. She is currently writing her third thriller, Crossroads which will be available in 2017 and the final book of the current series, Hush Little Baby will be available in 2018.
Connect with the author: Website  ~  Twitter  ~  Facebook
Buy A Copy
Amazon ~  Barnes & Noble ~ Friesen Press
Book Trailer
Enter To Win
a Rafflecopter giveaway

Copyright secured by Digiprove © 2016 Margaret Margaret