FTC: I received a free copy of this book from Litfuse in exchange for my honest review. I received no other compensation and the opinions expressed in this review are one hundred percent true and my own.
Starving Hearts by Janine Mendenhall was a great book. I usually am not the biggest fan of historical fiction books but I loved this authors writing. She was able to make me feel like I was there with the characters and I understood everything that was going on. I am not sure how she was able to do that and not bog down the book with details but she did and I loved that. I would have to say that I think this is my favorite author who writes historical fiction.   You could tell when you are reading this book that the author really loves what she writes about. I can't wait to read the next book in this series because I am hoping it will be just as good as this one is. If you like historical fiction, then you need to pick this one up because I am confident that you will love it as much as I did.

About The Book
Since her assault, Miss Annette Chetwynd has been plagued by nightmares and worries about an arranged marriage. But she yearns to find her anonymous rescuer. Unfortunately, her health and intellect prevent it. Both repel suitors and cause Annette to doubt God's existence, at least until He answers her prayers in an unusual way …
Mr. Peter Adsley is joining the clergy, and he desires a godly wife by his side. After his failed attempt to obtain one, he engages in a clandestine meeting with the bewitching young woman who keeps crossing his path. But she is so unsettling.
Destined for disappointments, Peter and Annette endure disgraceful situations. Will Peter's faith sustain him through overwhelming setbacks? Can Annette overcome her doubts? Or will their starving hearts yield to the machinations of a mad man?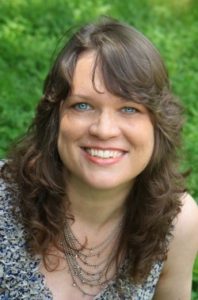 My interest in reading and historical ball gowns grew into a magnificent obsession with beauty and the Ultimate happily ever after.
I lose myself somewhere in time using: Downton Abbey, Pride and Prejudice or a number of other classics like Jane Eyre and Redeeming Love. I also cry over nearly everything Nicholas Sparks (because it ends sadly) and Amazing Grace, both the movie and the hymn, because they point to the Ultimate happily ever after.
(The crying could also stem from being lost in Austen one too many times, or because I'm a high school English teacher and the end of the school year is coming so quickly.)

Copyright secured by Digiprove © 2016 Margaret Margaret