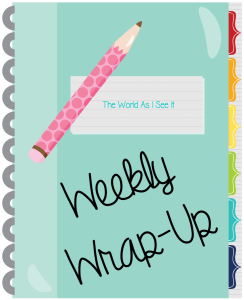 I can't believe we are already in the first week of September.  On a high note though football started last night, so that is always a good thing in my world.  I am upset that I can't watch one of my teams play because our satellite provider doesn't carry the channel, so that sucks, but I will figure it out.  Here are the links from this past week:
The Things We Knew by Catherine West
Viktor E. Frankl – Quote Of The Week
Murder On Moonshine Hill by Joan C. Curtis
Small Great Things by Jodi Picoult
Why Can't I Lose Weight? – Writers Workshop
Monthly Book Reviews – September 2016
Here are some fun stuff I saw on Facebook that I wanted to share as well.
That is all I have for this week. I hope to see you back here next week!

Copyright secured by Digiprove © 2016 Margaret Margaret