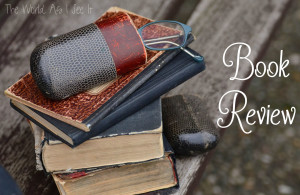 FTC: I received a free copy of this book from the author in exchange for my honest review. I received no other compensation and the opinions expressed in this review are one hundred percent true and my own.
Love of The Game by Lori Wilde was a great book. I sat down and read the entire book on the 4th of July so it was an easy read and I loved the story. I think this is the first book I have read by this author and I enjoyed it, and I have added her to my list of authors to check out when I stop reviewing books. I couldn't get enough of this book because I fell in love with the characters right from the start and I didn't put it down until I was finished with the book. I am a huge fan of books that have sports stars as one of the main characters because I think they more relatable than other chick lit books. If you love chick lit books than I would tell you to check out this book because it is one of the best chick lit books I have read in a while.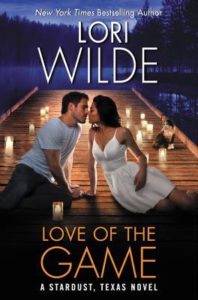 About The Book
A sexy sports superstar discovers his body isn't the only thing that needs healing in this newest Stardust, Texas novel fromNew York Times bestselling author Lori Wilde.
With major league good looks and talent, Dallas Gunslingers relief pitcher Axel Richmond was living the good life. Even if the roar of the crowd could never distract him from the loss of his young son. But now with an injured shoulder and his career on the line, Axel is stuck recuperating at a ranch in Stardust, Texas . . . striking out only with his gorgeous physical therapist.
Kasha Carlyle has one week to get Axel back in action or she can kiss her much-needed job with the Gunslingers goodbye. And any chance to seek custody of the orphaned half-sister she never knew existed. She quickly learns that Axel's guarded heart also needs healing . . . requiring all kinds of sneaky plays and sexy moves in extra innings.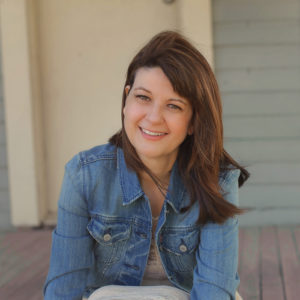 Lori Wilde can't remember a time when she didn't want to write. She even went to nursing school so she could have a schedule flexible enough to allow her to write on the side. She nursed for 20 years, working in a variety of settings from the newborn nursery to the recovery room, to dialysis. But she never lost her desire to write.
She sold her first book in 1994 to Silhouette Romance but later discovered she had a flair for comedy and branched out to Harlequin Duets and now, to Blaze.
Lori is an adventuresome soul who loves to travel. She's taken flying lessons, completed two marathons, rode in a hot-air balloon, performed with a professional jazz band, traveled Europe as a teenager, hiked volcanoes in Hawaii, trod on glaciers in Alaska, shot white-water rapids, water-skied, snow-skied, raced all-terrain vehicles, bodysurfed in the Gulf of Mexico, and photographed grizzly bears in Yellowstone.
She lives in her native Texas, with her own real-life hero, Bill.

Copyright secured by Digiprove © 2016 Margaret Margaret