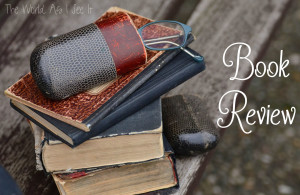 FTC: I received a free copy of this book from Pump Up Your Book in exchange for my honest review. I received no other compensation and the opinions expressed in this review are one hundred percent true and my own.
The Average Girl by Angelina Goode was a fun chick lit book. This was a great book, and I loved that the premise of the story was different from any other book that I have read lately.  I usually am not a huge fan of this type of book but this author hooked me right from the start, and I didn't want to put it down until the book was done. I enjoyed Olivia because she seems like someone that I would get along with in real life. I can say that this book was predicable but I still really enjoyed this author's style of writing. She was able to make me feel like I was there with the characters. She also made me feel like I was a part of the story and I enjoyed that about this book. If you love chick lit or and looking for a fun book to read this summer, I would for sure recommend this book to you.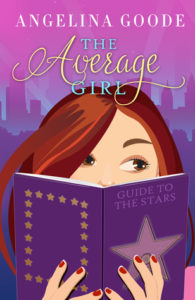 About The Book
Sometimes being average can lead to wonderful things…
Olivia Fowler, helper of the star-struck, runs a successful business helping average people meet celebrities in everyday ways. She is so good at what she does, the celebrities don't have a clue they're part of a pre-planned meeting. Business is booming and Olivia knows everything there is to know about Hollywood's famous and their behavior. Her clients trust her because she is just like them, not famous.
But when Olivia accidentally meets the uber-famous Alexander Young at the grocery store, her world is flipped upside-down. She can't possibly resist those charming eyes and sexy arms. As their romance blossoms, Olivia learns she may not know as much as she thought she did about celebrities and their ways.
Then Olivia's most important and loyal client requests to meet Alexander. Suddenly, Olivia is forced to choose between her love and her business.
Will Olivia be able to keep her booming business a secret from her soon-to-be boyfriend? Will her clients still trust her if she is no longer the average girl?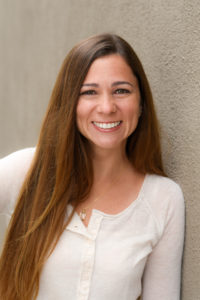 About The  Author
Angelina Goode began writing as a teenager. Though her first works were poems about love-struck teenagers, she grew her craft while earning her degree in Journalism and Creative Writing. A former grade school teacher that loved teaching children to write, she enjoys finding creative ways to present everyday events. Now she primarily writes light-hearted contemporary women's fiction. She lives in Los Angeles where she enjoys the occasional celebrity sighting and year-round sun.

Copyright secured by Digiprove © 2016 Margaret Margaret