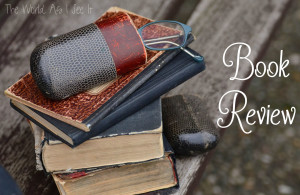 FTC: I received a free copy of this book from the author in exchange for my honest review. I received no other compensation and the opinions expressed in this review are one hundred percent true and my own.
Summer At Little Beach Street Bakery by Jenny Colgan was a fun book to read. I enjoyed this book, and I was sure if I was going to because some the fact that it takes place in England and all of the British slang that was used but I found that I was smiling throughout the book because I could see people speaking like they did in the book. This is the first book I have read by this author and I enjoyed it so much so that I am going to read other books by her. This is the second book in this series, but you don't have to read the first one to understand this book. I loved that Polly lived in a lighthouse, but my favorite part of the entire book was Neil, her pet puffin. This book is very well written and even though there was a lot of slang in it I was still able to understand what was going on and what the characters meant. This book is written well, and I loved everything about it.   Like I say all the time I like books where I feel like the characters would exist, and that is how I felt about the characters in this book. If you love contemporary fiction books than I know, you will love this book like I did.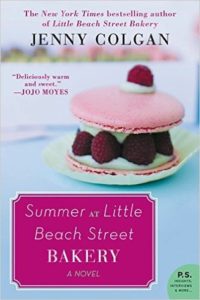 About The Book
The New York Times bestselling author of Little Beach Street Bakeryand Christmas at the Cupcake Café returns with a delightful new novel—with recipes!—that is already an international bestseller and is perfect for fans of Jojo Moyes, Meg Donohue, and Sophie Kinsella.
For fans of Jojo Moyes and Elin Hilderbrand, an irresistible novel—moving and funny, soulful and sweet—about happiness, heartache, and hope. And recipes.
A thriving bakery. A lighthouse to call home. A handsome beekeeper. A pet puffin. These are the things that Polly Waterford can call her own. This is the beautiful life she leads on a tiny island off the southern coast of England.
But clouds are gathering on the horizon. A stranger threatens to ruin Polly's business. Her beloved boyfriend seems to be leading a secret life. And the arrival of a newcomer—a bereft widow desperately searching for a fresh start—forces Polly to reconsider the choices she's made, even as she tries to help her new friend through grief.
Unpredictable and unforgettable, this delightful novel will make you laugh, cry, and long for a lighthouse of your own. Recipes included.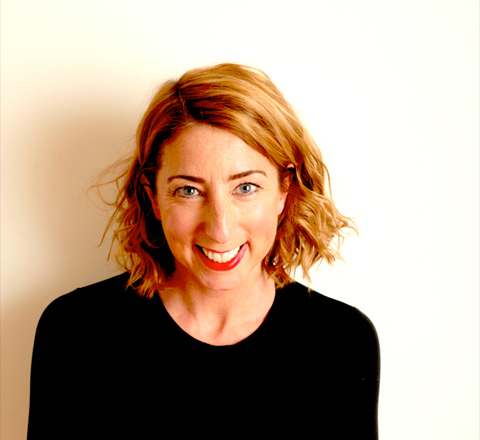 Jenny T. Colgan was born in 1972 in Prestwick, Ayrshire, Scotland, UK. After studying at Edinburgh University, she worked for six years in the health service, moonlighting as a cartoonist and a stand-up comic, before the publication of her first novel Amanda's Wedding in 2000. In 2013, her novel "Welcome to Rosie Hopkin's Sweetshop of Dreams" won the Romantic Novel of the Year Award by the Romantic Novelists' Association. She is now working on her next novel.
She mostly lives in France, with frequent visits to London. She occasionally writes for The Guardian newspaper, as well as a TV series.
Her Doctor Who novel Dark Horizons is published under the name Jenny T. Colgan.

Copyright secured by Digiprove © 2016 Margaret Margaret