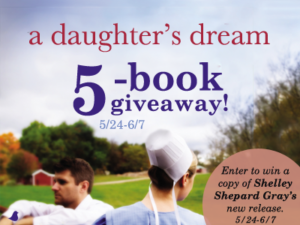 FTC: I received a free copy of this book from Litfuse in exchange for my honest review. I received no other compensation and the opinions expressed in this review are one hundred percent true and my own.
A Daughter's Dream by Shelley Shepard Gray was another great book. Just like I said in yesterday's post about that author being my favorite for books that take place during WWII this author is my favorite for books having to do with the Amish. I have pretty much read all of her books and me when I see she is releasing a new book I know I have to pick it up because I love all of her books. This is the second book in the series, but you don't have to read the first book if you don't want to. I did review the first book, and you can click here to read that review if you are interested in that book. These characters weren't my favorite of all the characters but I still actually enjoyed the book. I love that I got to check in with the characters from the first book because I liked them. I loved this book, and I can't wait for the next book to come out. I recommend any of her books to you if you are looking for something new to read because I know you won't be let down by any of her books.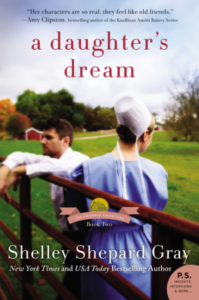 About The Book
A Daughter's Dream (Avon Inspire, May 2016)
A young teacher and farmer discover they have much in common, especially when it comes to healing old wounds from the past . . . and finding love in one another.
Rebecca Kinsinger has always dreamed of being a teacher. But when she's given the opportunity she's been waiting for at Charm Amish School, she's dismayed to discover that teaching is hard work—work she's afraid she's not very good at.That is, until Lilly Yoder joins the class. A thirteen-year old who's just lost her parents, Lilly is in need of someone like Rebecca. For the first time since starting her new job, Rebecca feels a sense of purpose. But when she meets Lilly's uncle, Jacob, his good looks and sweet, easy-going temperament are hard to ignore. How can she even entertain romantic thoughts of Jacob when his niece is her student?
Suddenly becoming Lily's sole caregiver, Jacob Yoder never thought he'd be a single parent—or a farmer. Having been living in Florida as a carpenter, Jacob feels more at home wielding a hammer than a backhoe. The only bright spot in his life is Rebecca Kinsinger. As Lily and Rebecca develop a bond, Jacob's fondness for the pretty teacher grows, too.
But when a fateful accident brings them together, Rebecca and Jacob must choose between duty and desire. Will they follow the path before them? Or set out to find true happiness . . . and true love?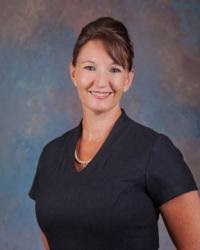 About The Author
Shelley Shepard Gray is a New York Times and USA Today bestselling author, a finalist for the American Christian Fiction Writers prestigious Carol Award, and a two-time HOLT Medallion winner. She lives in southern Ohio, where she writes full-time, bakes too much, and can often be found walking her dachshunds on her town's bike trail.

Copyright secured by Digiprove © 2016 Margaret Margaret