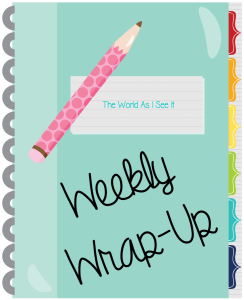 I can't believe we are already in June and yet it seems like the new year just started last week.  I wish I could say that my life has calmed down, but I don't see what happening anytime soon, so let's just get right into the posts from the past week.
Song Of The Blackbird by DB Michaels
H. Jackson Brown, Jr.-Quote Of The Week
Rhinestone Cowgirl by Denice Christensen
Anchor In The Storm by Sarah Sundin
Those are all of the posts from this past week, and I hope I will see you back here next week!

Copyright secured by Digiprove © 2016 Margaret Margaret