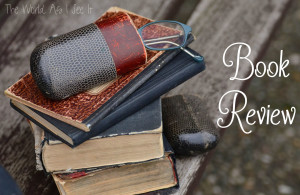 FTC: I received a free copy of this book from the Killion Group in exchange for my honest review. I received no other compensation and the opinions expressed in this review are one hundred percent true and my own.
Song Of The Blackbird by DB Michaels was a book I knew I would probably like right from the start. I am a huge fan of TV shows that take place in jails and prisons, so when I got offered this book to review, I knew I had to check it out. I did enjoy the book but at times it was slow for me, and that made it hard for me to read it for long periods. This is a book that I had to read a little bit at a time and take a break from time to time. I did enjoy the authors writing, and I loved the characters in this book. The author made me feel as if I was in prison with Emma and I love when authors can make me feel like I am with the characters in the book. I think most people would enjoy this book, and I would recommend it to anyone who is looking for something different to read.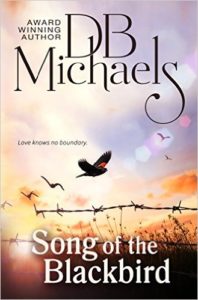 About The Book
Healing must start from within…
Desperate to reconnect with her half-brother, Emma Edwards takes her new medical training and secures a doctor's job at the prison where he's serving a sentence. But what she finds there is worse than she ever imagined…tough rules and even tougher men, gangs powered by drug money and corruption. Emma must find a way to keep her brother alive until he's freed even if that means lying to the one man she should be able to trust….
Unless you find someone to share your pain….
Warden Maxim Chambers doesn't believe a woman should be working in a penitentiary, especially one like Emma – a woman even a hardened man like him can't get off his mind. He's spent too many years building walls around his heart to let himself care about anyone. But when Emma is almost hurt in a prison assault, Maxim can't deny his feelings for her. But what is the connection between Emma and the prisoner named Sam?
And accept your past.
When secrets are revealed, danger and death run through the prison. Only the truth can save Emma and Maxim…if it's not too late.
Song of the Blackbird immerses you in a whole new world – a gritty, violent world where things you have always believed turn out not to be true. It is a compelling story of sorrow and loss, of hope and second chances, and most of all, of the power of love.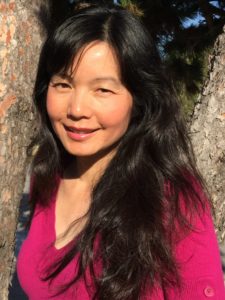 DB Michaels is a life-long reader who fell in love with the field of medicine during college. Double boarded in internal medicine and emergency medicine, she enjoys using her skills to help those in need. Working as a doctor in the prison system inspired her to write Song of the Blackbird, the first installment in her Albatross Prison Series. Though the book is fictional, it illustrates the power of love, hope, and second chances.
DB's first passion has always been books and she is happiest when she is absorbed in a great novel or writing. When she has time off, she likes to watch old movies, dally in the sun, and spend time with her family.

Copyright secured by Digiprove © 2016 Margaret Margaret