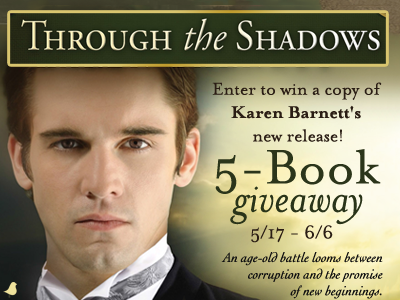 FTC: I received a free copy of this book from Litfuse in exchange for my honest review. I received no other compensation and the opinions expressed in this review are one hundred percent true and my own.
Through The Shadows by Karen Barnett was another great book in The Golden Gate Chronicles series.   This is the third book in the series, and I think it may be my favorite in the series. I loved these characters, and I felt like I could relate to them more than I could the other characters. I also loved the subject of this book because it reminded me of one of my favorite author's and her books that take place in North and South Korea and even though that this book takes place in San Francisco it reminded me of those books and I know that made me fall even more in love with this book. I could see myself acting like Elizabeth and Charles because the things that they are fighting against are also things that I would be against and try to change. This is a fantastic historical fiction book that I know just about everyone will love just as much as I do.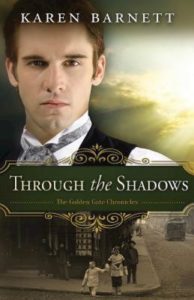 About The Book
The devastating earthquake is just two years past, but the city of San Francisco is still trying to recover. Destruction of this magnitude is not so easy to overcome-and neither are the past regrets shadowing Elizabeth King's hopeful future.
Hoping to right her wrongs, Elizabeth dedicates herself to helping girls rescued from slavery in Chinatown brothels, even if it means putting her own life at risk to sneak through the gloomy alleys and rooftops where dangers lurk.
Putting her life on the line for a worthy cause is admirable. But opening her heart is even more terrifying. So when Elizabeth meets attorney, Charles McKinley–a man who dreams of reforming San Francisco's crooked politics–Elizabeth begins to doubt: Can she maintain her pretense and hide her past? Or will her secret jeopardize both their futures?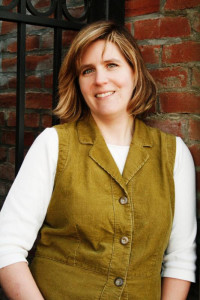 About The Author
Karen Barnett is the author of Beyond the Ashes, Out of the Ruins, andMistaken. Named the 2013 Writer of Promise by Oregon Christian Writers, Karen lives in Albany, Oregon, with her husband and two kids. When she's not writing novels, she loves speaking at women's events, libraries, and book clubs.

Copyright secured by Digiprove © 2016 Margaret Margaret