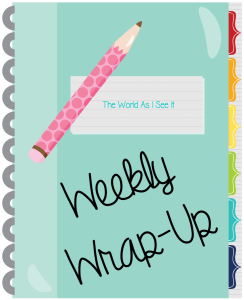 How are we almost done with the month of May???  Anyway, let's get right into the posts from this past week.
Kathryn Kelly: The Moll Behind "Machine Gun" Kelly by Barbara Casey
Someone Like You by Victoria Bylin
Thomas Hardy-Quote Of The Week
Her One and Only by Becky Wade
18+ Content: Reason To Believe by Gina Gordon
'Hunting Hope' by Nika Maples (Plus a Giveaway and Live Webcast)
Those are all the posts from this past week in case you missed any of them.  I have a few book reviews next week of books that I loved reading.  If you love romance novels than make sure you come back next week because I have several reviews coming up.

Copyright secured by Digiprove © 2016 Margaret Margaret