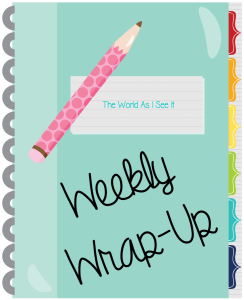 It is that time of the week again.  I hate that time goes by so quick the older that you get.  There is never enough time to do everything that I want to do in a day.  Let's get onto the posts from this past week.
The Bachelor Girl's Guide to Murder by Rachel McMillan
Simple Pleasures by Marianne Jantzi
Rabindranath Tagore – Quote Of The Week
False Prophet by Richard Davis
Top 10 Most Listened To Songs-April 2016
Those are all the posts from this past week in case you missed any of them.  I hope that I will see you back here next week for more reviews and a quote on Monday.  I also will have my list of book reviews that I will have up in the month of May.  I hope everyone has a great weekend!!!

Copyright secured by Digiprove © 2016 Margaret Margaret